Description
Muenster cheese is a mild, white cheese with a reddish-orange rind made from paprika that can be eaten, but is often cut off. Muenster cheese is semi-firm in texture and has a mild smell when it's first made, but becomes stronger as it ages. Muenster cheese is made in Germany, France and the United States. It is 45 percent fat and has 105 calories in a 1-oz. serving.  It melts well and is a great addition to burgers or hot sandwiches.  It is ofter served as an appetizer with rye bread and grapes or apples.
History of Muenster Cheese
Muenster cheese was originally made by Benedictine monks that had migrated to the Alsace region of France.  They were vegetariansMuenster cheese was one of the products that they made. It was created to save milk and feed numerous people. The name "muenster" comes from the word monastery.  Authentic French Muenster cheese is made from the milk of cows that graze in the Vosges mountains of eastern France. Today farmers still use the traditional ways to make Muenster cheese. that often made dairy products to feed the group.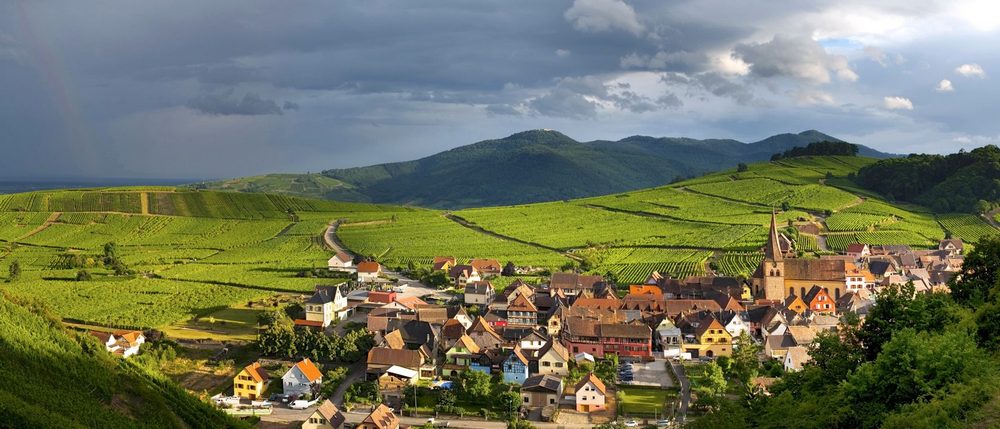 Wine Pairing with Muenster Cheese
The mild flavor of Muenster cheese helps it to pair well with any fruity white or light red wine.  Zinfandel is and especially good red match.  For whites, think Chablis, White Burgundy, or a light, spicy Gewürztraminer.
Muenster Cheese also combines pleasantly with Pilsner beers and Apple cider.