A 2021 Virtual Comment Card
Good Afternoon and a very happy weekend to you all!  It's a beautiful day in Ohio as we are seeing the sun for the first time in a while.  Today, we would like to ask you what you would like to see from Shisler's in this bright new year.  Take a moment to comment on the blog, via email or on social media about your thoughts!
Our loyal customers and hard working staff are the MOST important components of our small, family owned and operated business.  In a year of uncertainty for small retailers, we have prospered and that is due to you and your love for our products and the people that make the "cheese" wheels go round here at the Cheesehouse.
So, in moving into this new year, we wanted to ask you to comment about what we might be missing!  We are well aware of what we are carrying that you love based on your online orders.  Based on what we are seeing, a lot of loved ones and friends received Troyer's Trail Bologna, Lebanon Bologna, Amish Country Gift Boxes and an assortment of Swiss cheeses (namely Guggisberg and Lacey Swiss) for holiday gifts this year!
What we are wondering from you is…
What would you like to see in the store or online that is maybe not already available?  Of all our products, what would you like to learn more about?
What about the store would you like more information on?
How can we make your on-line and in-store experience EVEN better than before?
What are your favorite products that we currently offer that you just can't live without?
We are asking and we truly hope that you will take a moment of your time to comment your thoughts and ideas about how we can create the best customer experience for YOU!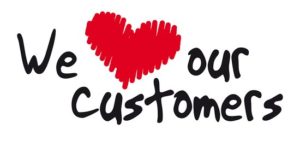 Thank you again, so very much, for your ongoing business and loyalty to our little Cheesehouse in Orrville!  We look forward to reading all of your comments!