Food tourism is becoming one of the biggest trends in travel today. We absolutely love traveling to experience different foods and will regularly decide where to go based on the delicious dishes that can be found there. Whether you're traveling within the US or further afield, we've put together some of the top food tourism destinations that are sure to have your mouth watering.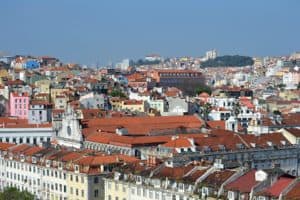 Lisbon, Portugal
Portuguese food is really exciting: a fun mix of seafood and decadent desserts. If you've ever had a Pasteis de Nata, a traditional custard tart, then you'll know what we are talking about. These originate from Pasteis de Belem in Lisbon, which is a must-visit for any foodie traveler. Bacalhau is another national dish of Portugal. This dried, salted cod is served in a variety of ways. It might be a bit of an acquired taste but it's certainly something to try.
Naples, Italy
The home of pizza, this is a must if you love a slice. Don't expect a deep dish or something smothered with sauce, though. The Italian approach is all about fresh ingredients and a less is more style. Think thin crusts, fresh tomatoes, basil, and oozing mozzarella. Naples is also right by the sea, so it's certainly a food tourism haven for seafood lovers. Try a spaghetti vongole for a fresh dish packed with flavor.
Tokyo, Japan
Whilst some supposed food tourism destinations are criticized for serving watered down versions of their favorite dishes to tourists, this is certainly not something people say about Japan. In Tokyo, you'll find traditional dishes alongside brilliant innovative techniques and twists on classics from around the world. You can also try Japanese whisky whilst you're there, which is some of the finest in the world.
Rotterdam, The Netherlands
In 2014, the Markthal opened in the center of Rotterdam. A huge, arched structure housing 96 food stalls and restaurants, this is a great food tourism destination for a city break. The walls of the market contain a huge artwork called the Horn of Plenty, leading some to refer to the Markthal as the Sistine Chapel of Rotterdam. Here you can try plenty of Dutch cuisine as well as foods from around the world.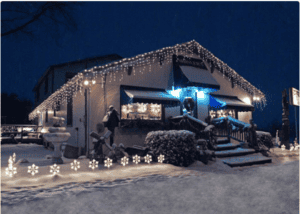 Ohio, US
Of course, we had to include our own state! We love getting visitors from around the world here at Shisler's Cheese House. Ohio is renowned for its cheeses and amazing fruits and vegetables. Pop in and you'll find a huge range of local cheeses including Ohio Swiss Cheese, alongside locally made maple syrup, Troyer's Trail Bologna, Tony Packo's pickles, Amish peanut butter, and Uncle Mike's Beef Jerky. You could even head to the original Tony Packo's over in Toledo while you're in the state.
We hope you enjoyed our food tourism ideas. There are so many places to explore but hopefully, this will inspire you to start planning your next trip. Where would you most like to visit? Let us know in the comments!