It's International Coffee Day today!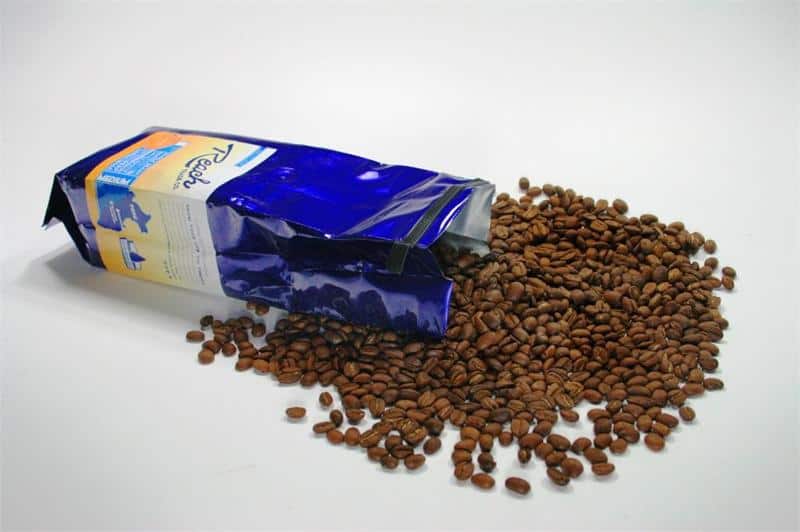 An estimated 3 billion cups of coffee are consumed every day around the world. We know that lots of you are true coffee lovers so we've put together some ideas to help you celebrate this fun day.
Did you know that coffee beans are actually the seeds of the coffee plant? They are the pit inside the red or purple fruit that looks like a cherry. Usually, there are two seeds within each fruit. The cherries are usually dried for some time in the sun before the seeds are removed. These are then roasted and become the coffee beans that we buy, grind, and make into coffee!
Coffee is now produced in over 50 countries around the world, with the majority coming from South America.
International Coffee Day: Celebration Ideas
We're starting on a serious note, but it's an important one. Head to the International Coffee Day website to find out more and to pledge your support for a living wage for coffee farmers. Coffee prices are currently at their lowest point in 15 years and millions of coffee farmers now struggle to make a living or support their families. It's up to all of us to make a difference to how we buy coffee so that everyone can live a better life.
Also on the International Coffee Day website, you can find a fun quiz to test your knowledge of coffee.

If you're a chocolate lover, why not try our recipe for

Coffee Chocolate Truffles

? 

Check out our blog posts on all the different types of coffee and how to make them at home. Whether you love an Americano or a Macchiato, trying making it your way today!
Get a new reusable cup. Lots of us around the world are trying to reduce our waste and a great place to start is with ditching single use coffee cups. You can grab a reusable mug from a wide variety of stores both in store and online. Many coffee shops will offer you some money off your drink for helping to save the planet!
Try our Shisler's Cheese House Coffee Mug. If you're at home, then we've created a mug that lets you proudly show off as one of our customers. Perfect for a quick coffee before work in the morning or a cosy afternoon with a book.
Have a coffee with some cheese! This might surprise you, but Limburger Cheese is sometimes served with a strong black coffee. It has such a strong taste and aroma that it is best paired with an even stronger drink. If you try it, let us know what you think in the comments below!
If you drink coffee every day, take a simple moment to appreciate all the effort that went into your cup.
We proudly stock REACH coffee. This is specialty grade coffee from the region of Chanchamayo, Peru that is roasted in Cleveland, Ohio. You can order online or pop in to buy some today.
How will you be celebrating International Coffee Day? Let us know; we'd love to hear all about it!