We know that lots of you love drinking wine with our cheeses. We've already shared some great pairing ideas for our Red Wine Collection and White Wine Collection. Today we're going to share something a little more unusual; beers to pair with our Beer Collection!
When pairing beers with cheeses, follow the same principles as a wine pairing. You're looking for beers that will complement the flavor of the cheese without overpowering it. This collection should serve around 20 guests. Read on to find out which cheeses are included and how you can pair them with beer for a really fun evening.
Brick
Our Brick cheese is an American original from Wisconsin. It's a medium-soft cheese with an easy crumble. Whilst this cheese had a sweet, mild flavor when it is young, it matures into a strong, ripe cheese.
To complement these mature flavors, look for a bold, fruity pale ale. This will stand up to the ripe cheese in the same way that a Sauvignon Blanc might. For a younger cheese, consider a Weiss Beer.
Gouda
Gouda is a yellow cow's milk cheese with a wax coating. It undergoes a process known as "washing the curd" which creates a sweet cheese with a slightly crunchy saltiness.
All of this makes it a very versatile cheese for drinks pairings. You'll also find it in our White Wine Collection for this reason. One great choice would be Helles. This is a German, pale, lager-style beer with a smooth flavor. Alternatively, a beer with caramel notes such as a malty IPA would work well.
Gruyere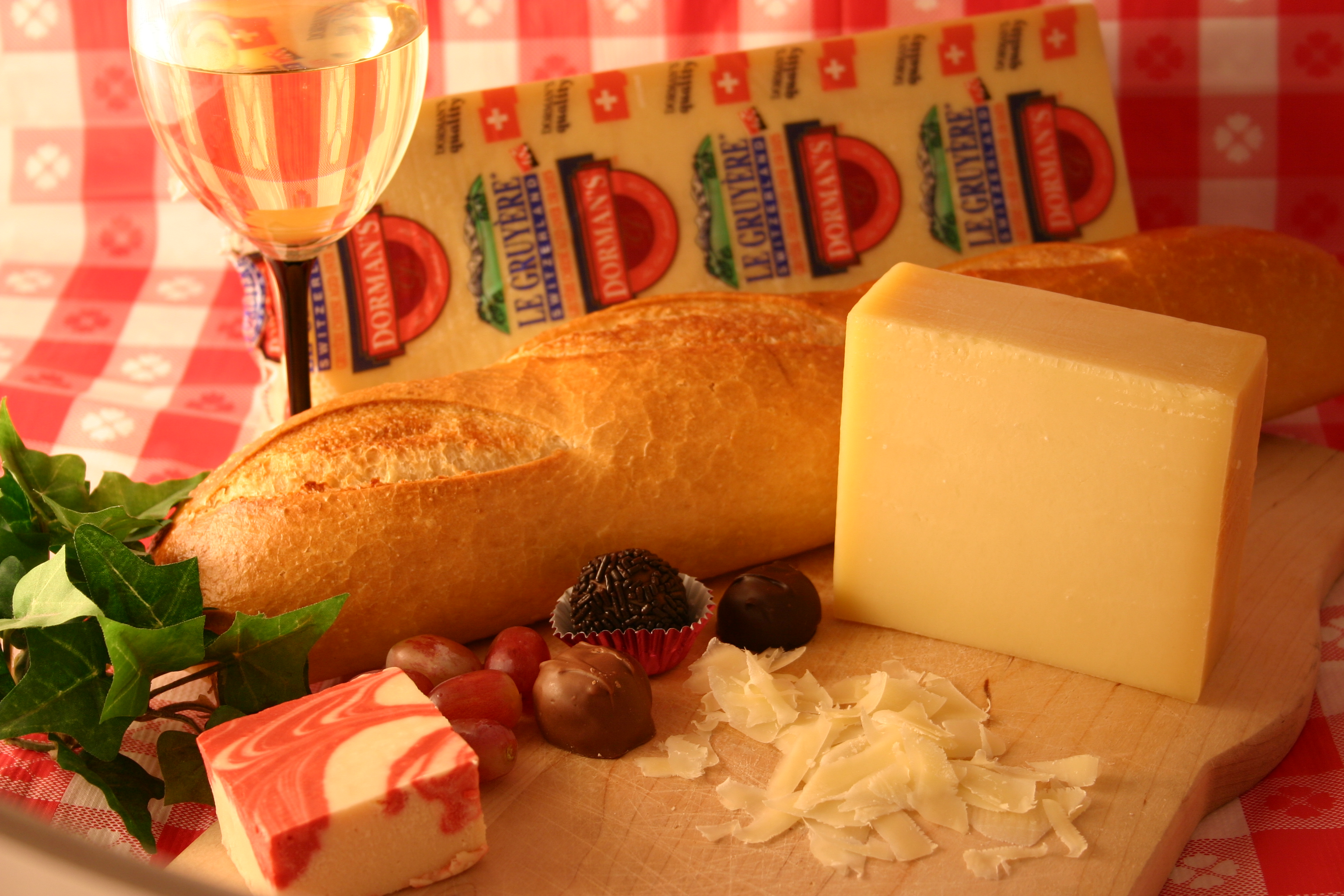 Gruyere is a sweet and nutty cheese, which develops a salty earthiness as it is aged from five months to up to a year. This gives it its slightly grainy texture.
Gruyere will pair well with a number of beers but one of the more unusual choices would be a porter. This a dark style of hoppy beer with brown malt. It's full-bodied, with a roasted flavor that will complement the nuttiness of this cheese. Add a fruity relish for even more flavor.
Ohio Premium Swiss Cheese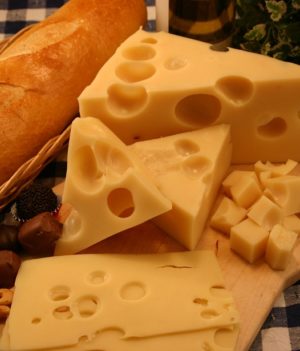 Our Ohio Premium Swiss is made in Pearl Valley through a time-honoured process that gives this cheese its distinctive holes and a nutty, bittersweet taste.
A Weiss beer is a great choice for Ohio Swiss as it adds creaminess and complements through the sweetness. This is a beer made with malted wheat in place of some of the usual barley. It produces a beer with low bitterness and some fruity qualities. You could also try Swiss Cheese with a pale ale or craft lager.
Other great cheeses to pair with beers are Limburger or Beer Cheese. We stock both of these cheeses but have chosen not to include them in the collection as they both have a strong smell that might be imparted to the other cheeses in the box. Why not pick them up separately for the ultimate cheese and beer tasting?
Try our Beer Collection today, bring together some friends and have some fun with a cheese and beer evening!