Every now and then you just want something a little different to satisfy your cravings. Perhaps you're planning a meal with your significant other or maybe you're just in the mood for dessert. There really is no better plate to took into than Coeur a la Crème with delicious strawberries smothering it. The name Coeur a la Crème literally translates from French to "Heart of the cream", that's how you know it's gonna be good!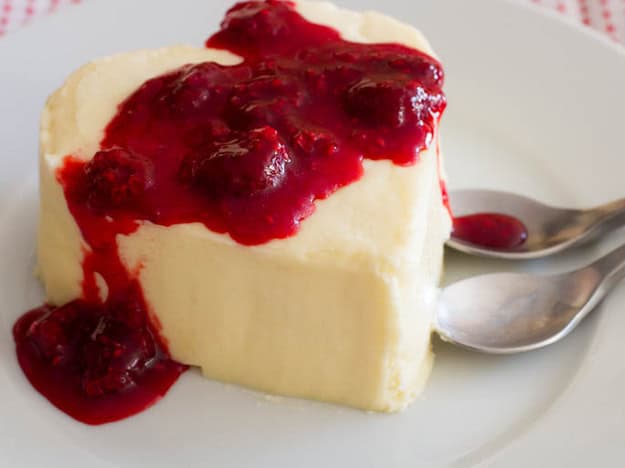 Although there are many different variations of this particular dessert, this has got to be one of the best. It not only satisfies your sweet tooth, but it is satisfying for us cheese lovers too!
If you want to get all romantic with it, you can use a heart shaped mold to really top off this dessert.
Recipe
What You Need
– 1 tbsp granulated sugar
– 1 tbsp heavy cream
– 1 cup fromage blanc
– 2 egg whites, beaten
What To Do
Firstly, combine the sugar, cream, and cheese. Then fold in the egg whites. You now spoon the mixture into a mold lined with a butter muslin and allow it to set in the fridge for 6-10 hours.
Once it is set, gently pull the butter muslin up to remove heat from the mold.
It is all up to you what to serve it with. From experience, enjoying it topped with strawberries and syrup or even melted chocolate can leave your mouth watering!