Show Your Love This Valentine's Day
Valentine's Day is fast approaching and it's time to start preparing to show your loved ones your affection.
We've created two fabulous gift boxes that are sure to hit the right note on February 14th.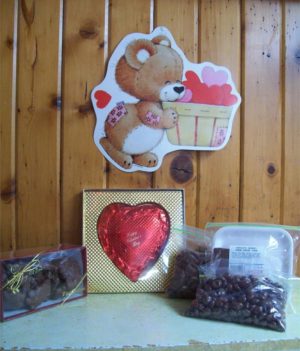 Our Valentine's Day All Chocolate Gift Box is perfect for those with a sweet tooth. Inside you'll find a Heggy's Solid Milk Chocolate Heart, Chocolate Cheese, Heggy's Milk Chocolate Turtles, and two kinds of chocolate covered fruit!
With this much chocolate packed in, your loved ones will be thinking of you for a long time.
For inspiration on how to use the chocolate cheese, check out our recent blog post.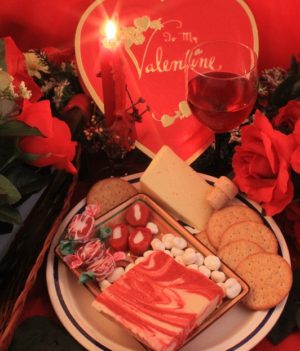 Our Valentine's Day Gift Box combines some of our favorite treats. Inside you'll find Havarti Cheese, a Heggy's Milk Chocolate Heart, Strawberry Cheesecake Swirl Fudge, Strawberry Caramel Creams and Yogurt Covered Cranberries.
This is the ideal gift if you're preparing a special dinner and want to have cheese and sweet treats to complete the evening.
Wine pairings
If you want to serve up some wine along with your gift boxes, you have several options.
To complement the Havarti Cheese,  a merlot or chardonnay would both work well. Havarti is a semi-soft Danish cow's milk cheese with a buttery aroma and a sweet, sometimes nutty, taste. These wines will complement the flavors whilst matching its smooth texture.
If you want to pair wine with the chocolate, you need to find something that is slightly sweeter. A dessert wine such as Moscato or Sauternes is ideal for this. For something lighter, try a sweet Riesling.  This will also work well with the Strawberry and Cream flavor
Whether you're a new couple or celebrating years of marriage, Valentine's Day is the time to take a moment to appreciate those that we love.
We don't want to be too cheesy (!), but we love all of our Shisler's Cheese House customers! Happy Valentine's Day!