National Cheese Lovers' Day
Did you know that tomorrow, January 20, is National Cheese Lovers' Day?  Although this "national holiday" may not be decreed by Congress or have much of a historical background, we know that many of you are Lovers' of Cheese and always looking for a way to celebrate that love.  So, let's take a look at some fun facts and new cheesy things to try out in celebration!
First, did you know that cheese originated between 8-10,000 years ago???  Wow, that's some serious cave aging!  It was likely an accidental discovery based on storing methods and attempts to salt cure milk based on mentions of cheese making in Greek mythology and depictions of the process in Egyptian tomb murals.  I think Bob Ross might call that a very "happy accident!"
By the time of the Roman Empire in 100 BC, cheese making had become widespread throughout Europe and the Middle East.  By the time of Julius Ceasar, hundreds of varieties of our favorite dairy treat had made their way into the trade circuit and the process began a transformation in refinement.
Many of the types of cheese that we love so much such as SWISS, Cheddar, Parmesan and Gouda have only been developed in the past 500 years.
1597 – Parmesan
1697 – Gouda
1791 – Camembert
In the 17th Century, cheese arrived in America!
English dairy farmers made their way to the New World with knowledge of cheese making and dairy farming.  The revolution moved from east to west, much like the settlers themselves.
In 1851, Jesse Williams created the first American cheese factory in New York and they started to pop up across the country at lightning speed.
And then, in 1903, a Canadian moved to Chicago and started wholesaling cheese out of a wagon.  To make his life easier and his product's shelf life last longer, this man began researching preservation methods.  He found out that the remnants of cheddar could be shredded and then re-pasteurized with sodium phosphate.  And thus,James Kraft invented the strange wonder we now know as "American Processed Cheese!"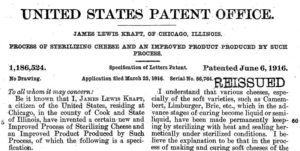 So, now that you know a little bit about our favorite snack…How do you celebrate tomorrow?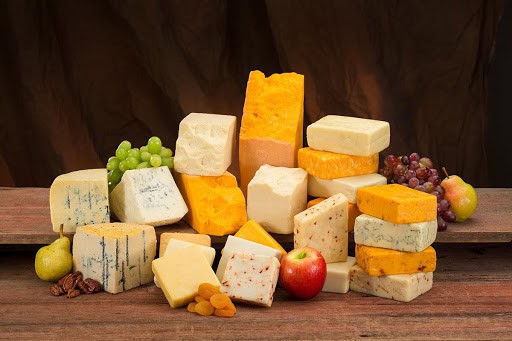 Regardless of the way you spend January 20, we hope that you find time to indulge in your favorite "happy little accident" of a snack!