Giving Tuesday: Shop Shisler's and Give Back!
Good Morning!  I hope all of you are off to an amazing holiday season and we want to take a moment to thank you all for shopping with us on Black Friday, Small Business Saturday and Cyber Monday!  Today is Giving Tuesday and I would like to take a moment to highlight a charity that is near and dear to our hearts!
Did you know that when you shop at Shisler's, you are not only supporting a small business but also a charity?  Each year we donate man power and financial resources to Central American Medical Outreach (CAMO).
This very important organization aims at "Bringing Hope to the Forgotten" by providing first world medical care in third world areas in Central America.  Their goal is to improve medical care in these areas while also focusing on community development.
"Launched in 1993 by former Peace Corps nurse, Kathryn M. Tschiegg, RN, BBA, CAMO is a non-denominational, Christian-based, humanitarian organization that brings life-saving medical services, education and community development to Central America. CAMO provides more than 140, 000 life-saving services each year to impoverished people who otherwise would not have access to aid."
And get this…CAMO is based in Orrville, Ohio!
In the store we carry Café Camo.  A coffee grown and produced in Honduras by the people who live there.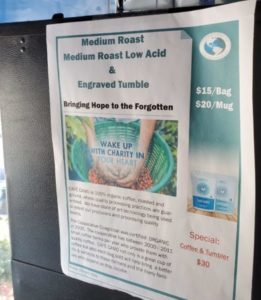 The establishment of Café Camo by this incredible organization dedicates itself to good paying jobs with opportunity for growth to the workers in this underprivileged area.  In this region, on average, workers make $8.19 per day.  This high-quality and organically grown coffee is harvested, roasted and packaged by Hondurans in good working conditions.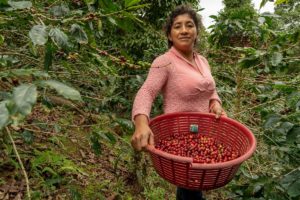 By purchasing this coffee online or in our store, you not only get a great product.  You also get something that feels good to wake up to.  Each bag sold brings a better life and services to these farmers and the families who depend on their incomes.
So, for Giving Tuesday, give yourself a treat and "wake up with charity in your heart!"  Buy some Café Camo from Shisler's or direct from the organizations website.  OR, donate directly to CAMO.