Happy Valentine's Day!
We wanted to wish all of our customers a very Happy Valentine's Day!
Whether you're celebrating love this week or taking some time to celebrate yourself, we wanted to share some ideas for making the day extra special.
We've created two fabulous gift boxes that are sure to hit the right note on February 14th.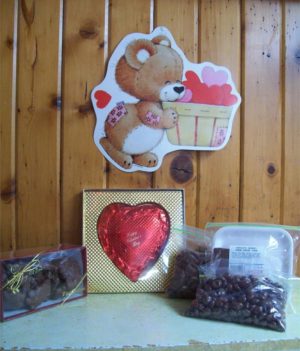 Our Valentine's Day All Chocolate Gift Box is perfect for those with a sweet tooth. Inside you'll find a Heggy's Solid Milk Chocolate Heart, Chocolate Cheese, Heggy's Milk Chocolate Turtles, and two kinds of chocolate covered fruit!
With this much chocolate packed in, your loved ones will be thinking of you for a long time.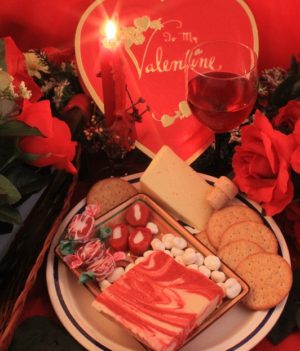 Our Valentine's Day Gift Box combines some of our favorite treats. Inside you'll find Havarti Cheese, a Heggy's Milk Chocolate Heart, Strawberry Cheesecake Swirl Fudge, Strawberry Caramel Creams and Yogurt Covered Cranberries.
This is the ideal gift if you're preparing a special dinner and want to have cheese and sweet treats to complete the evening.
If these selections aren't quite right for your loved ones, check out our huge range of gift boxes. You're sure to find something that will help you demonstrate your love.
Now all that's left to do is plan the perfect date night. Here are some ideas that we love!
1. Movie night
Whether you head out to the cinema or stay in with lots of blankets curled up on the sofa, watching a movie together is always fun. Choose a classic that you've seen before so that you two can reminisce about your first dates and make sure that you've got plenty of popcorn!
2. Hiking
Grab some trail mix and head out for a hike. This is a great way to get to know your partner better, as you support each other to get to your destination. Take along a picnic for an even more romantic day.
3. Take a brewery or winery tour
This is a super fun way to spend an evening. Find a local brewery or winery that holds tours and head along. You'll learn something new about how your favorite tipple is made and you might even get to try some samples along the way!
4. Take a cooking class
Instead of putting the pressure on one person to cook a stunning meal this Valentine's Day, or booking a busy restaurant, why not head to a cooking class? You'll be sure to have fun goofing around and you should get a great meal out of it at the end. If it's a disaster, you can always grab a takeaway and file it away in your funny stories to tell the kids.
5. Go to a spa
The ultimate in relaxing dates, if you are both in need of some time out then book into a spa. Whether you try out the treatments on offer or simply sip champagne in the hot tub is up to you, but it's always good to find time to relax.
However you are spending your Valentine's Day, we hope that it is one filled with love!