Holidays in July
July starts with Independence Day, but there are also lots of unusual holidays in July! Today we'll explore some of our favorites with you.
National Sugar Cookie Day – July 9th
This is a day to celebrate those sweet cookies that are fun to make with the kids. Usually, the recipe is simply sugar, flour, butter, eggs, vanilla, and baking powder or baking soda. Our favorites have sprinkles on the top though!
National Pina Colada Day – July 10th
This is a day that you might hope falls at the weekend, as it celebrates the classical tropical cocktail! A blend of coconut cream, white rum, and pineapple juice, it's sure to transport you to a sunny beach, whatever the weather.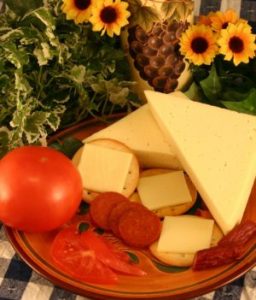 National Mac and Cheese Day – July 14th
One of the nation's favorite comfort foods is celebrated in July. Whether you make it from scratch or from a box, most people have happy memories of eating mac and cheese. Check out our blog post with five ways to make your mac and cheese sensational to inspire your cooking.
National Hot Dog Day – July 17th
Another celebration of an American classic! We love a holiday that you can celebrate by eating. Pick up some Dick's Homemade Horseradish Mustard or Tony Packo's Bread and Butter Pickles to complete your hot dog.
National Ice Cream Day – July 21st
Cool down for the summer with this holiday! Whether it's chocolate, strawberry, or vanilla, you're sure to have a favorite flavor. Why not try something more unusual this year? Find salted caramel, pistachio or brown bread ice cream for a new flavor sensation. Did you know that you can even get cheese ice cream? There are ice creams made from cheddar, cream cheese, goat's cheese, and even blue cheese!
National Chili Dog Day – July 25th
As it's just not enough to celebrate hot dog day, just eight days later you can celebrate chili dog day!
National Wine and Cheese Day – July 25th
One of our favorites of the holidays in July, of course. The perfect excuse to whip up a delicious cheeseboard and pour yourself a generous glass of wine. You could celebrate with our Red Wine Collection or White Wine Collection. These include a selection of cheeses that we think are well suited to pairing with wine. You can pick your favorite red or white wines to enjoy them with.
National Scotch Day – July 27th
Another holiday that you can celebrate with one of our gift baskets! Our Scotch Collection includes generous cuts of Danish Blue Cheese, Gruyere, Cheddar, and Parmesan. There is enough for around 20 people, so grab a few bottles of Scotch and you'll have a party on your hands!
National Lasagna Day – July 29th
An Italian classic and a great meal to share with all of the family. You could make it extra special by using homemade fresh pasta amongst the layers of sauce.
National Cheesecake Day – July 30th
Finish off the month on a sweet note with a delicious cheesecake! Whether you like yours baked or not, make one on July 30th to share with your friends.
What are your favorite holidays in July? Let us know in the comments below!