Halloween is one of the best times of the year. What better way than to enjoy it by exploring all the different ways you can make spooky Halloween snacks. Be it for a Halloween party for your kids, an adult get-together or a spookily themed dinner with the family, these extra cheesy recipes- with a twist will be a cheese lovers heaven this Halloween!
Not only are these Halloween recipes for cheese lovers, but they are quick and easy to make. So, if you have work on Halloween, you can quickly whip them in a short amount of time so no one misses out!
Halloween Cheese And Crackers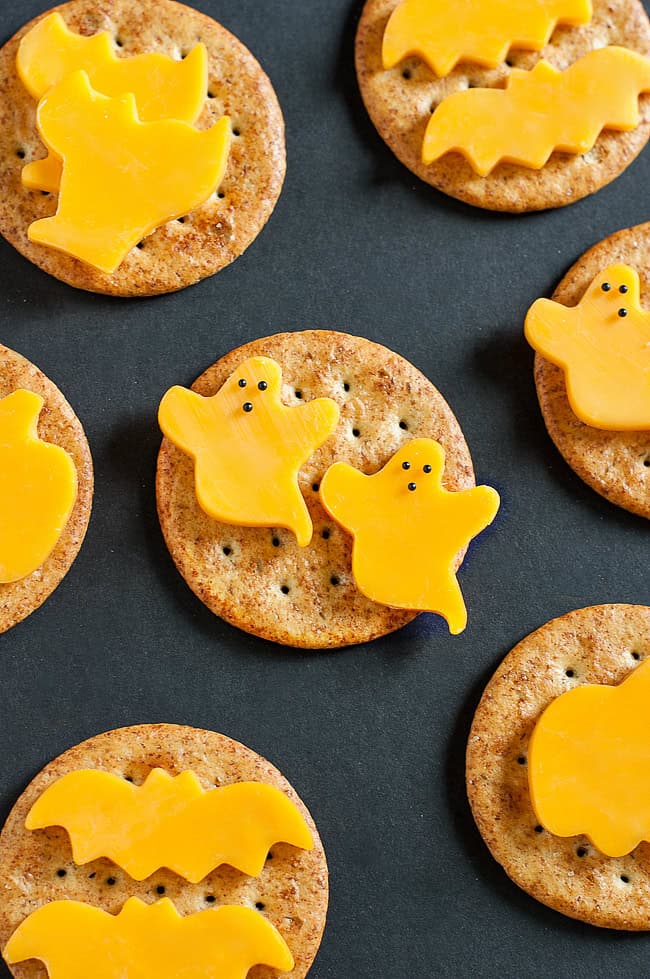 Cheese and crackers are a quick and easy snack to add to a party platter of spooky delights. What makes this recipe even better is that you can have some fun with the kids making these. All you really need is a few different Halloween cookie cutters which you can purchase from your local craft store and some delicious cheese from Shisler's Cheese House.
Cheddar would be the best cheese for this, at Shisler's Cheese House we have a range of different cheddars to suit your palette:
Now you just have to cut some thin slices of your cheese and use your cookie cutter to form the spooky shapes and then place them on your crackers! It is as easy as that! Don't throw out your outline leftovers, you can just save the cheese for a topping on a family dinner or just for a snack! Enjoy.
Halloween Cheese Board
Everyone loves a cheese board! If you are attending a more sophisticated event this Halloween but you would like to add a twist, bring a spooky Halloween board! Just cut some slices of your favorite cheese and use cookie cutters to make pumpkins and ghosts out of the cheese. Don't forget to bring the wine!
Check out our website to see all the delicious cheeses you can get for your board.
Crescent Roll Witch Hats
This recipe is something different but equally delicious. With Halloween being very much geared towards a sweet tooth, you'll be happy to know that this recipe is more on the savory side for those who love Halloween and savory foods!
Again, this recipe is super easy to make and creative!
What You Need
1 package of Crescent Rolls (original)
Shisler's Cheese House Bologna
2 types of cheese with contrasting color (Cheddar and Havarti from our store)
Basil
What To Do
1. Open and unroll one package of Crescent Rolls.
2. So hats maintain their shape, use a knife to separate segments.
3. Cut salami slices and a portion of cheddar cheese into thin strips.
4. Place bologna and cheese strips on top of the widest part of the roll.
5. Roll it up to create the hat brim.
6. Cut cheddar cheese strips and cheese squares to make the hat band and buckle.
7. Arrange cheese above the brim of the hat.
8. Lightly sprinkle basil over the entire roll.
9. Bake according to package directions.