A study in Sweden found that not only is barley bread healthy for us, but it can actually cut the risk of diabetes and obesity.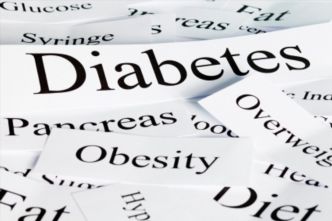 Image Source: healthadel.com/wp-content/uploads/2010/07/diabetes.jpg
The study involved middle-aged participants being asked to eat bread made from 85% barley for breakfast, lunch, and dinner. Around 11-14 hours after the last meal of that day, they were then examined for diabetes and cardiovascular disease risk indicators.
It found that a special mix of dietary fibers improved the person's metabolism for up to 14 hours. Not only that, but it also decreased the blood sugar and insulin levels, making insulin sensitivity increased, it also increased appetite control. The bread was also found to help regulate the growth of healthy gut bacteria.
So now we know all the benefits to this delicious bread, spice up your meal times with this Barley Bread Recipe, while also keeping it healthy:

Image Source: eataly.com/wp/wp-content/uploads/2015/08/20130422_eataly_FSP9551_1500_q70.jpg
What You Need:
– 10 ounces barley flour
– 1 teaspoon kosher salt
– 1-ounce baking powder
– 2 tablespoons honey
– 1/4 cup canola oil, plus extra for greasing the pan
– 2 eggs
– 1 cup whole milk
What To Do:

Image Source: 4.bp.blogspot.com/-ZzSTxFU5Hpk/VH9to0_ku6I/AAAAAAAANAk/1r5x2_JFulQ/s1600/BarleyBread010.jpg
First, preheat the gas grill on low heat for at least 10 minutes
Then, lightly grease the sides and bottom of a 4 to 5-quart dutch oven with canola oil.
In a mixing bowl, mix together the flour, salt, and baking powder. Then in another mixing bowl, whisk together the honey, oil, eggs and milk. Add the wet and dry mixed ingredients together.
Pour the batter into the dutch oven, not covering with a lid. Then place the dutch oven on the grill and close the lid of the grill.
Cook with the lid closed for 35-40 minutes, or until the internal temperature reaches 190 degrees F.
Allow to cool off in the dutch oven for at least 5 minutes before putting on a cooling rack.
If you are baking in a traditional oven, bake at 350 degrees F for 25-30 minutes or until it reaches 190 degrees F.
And enjoy!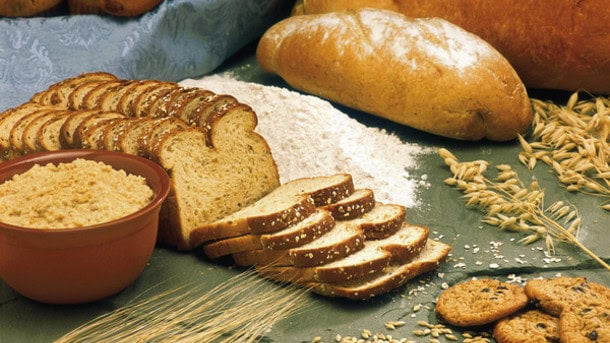 Image Source: bakeryandsnacks.com
Whether you enjoy dressing up in all green, enjoying the family festivities or getting absolutely wasted until the early hours, the most central part of any holiday is a great dinner – and a hearty, Irish meal is so important on St. Patrick's day.

Image Source: noexcusesbbq.com/wp-content/uploads/2012/03/IMG_1920.jpg
Corned Beef Brisket, Cabbage, Potatoes, And Carrots
This incredible dish takes a whopping 10 hours to cook- but is so worth it! Back when St. Patrick's day became a tradition, you might've found families corning their own beef, but nowadays there is absolutely nothing wrong with a delicious store-bought corned beef brisket. Like any holiday, getting up super early just to start cooking is a tradition- and this beef brisket definitely follows through on that tradition, cooking for 10 hours to ensure mouthwatering, tender, moist meat. Not only does it need to cook for 10 hours, you ideally need to let it cool for a day in its cooking liquid to ensure even more amazing flavor. Carrots, cabbage, and potatoes compliment this delicious hunk of meat perfectly, making every juicy mouthful a delight.
Champ
These mashed potatoes are definitely a dish for 'champs'. Unlike normal mashed potatoes, champs are much creamier and are scallion-studded. They are enriched with milk and butter and are seasoned with salt and pepper, with finely sliced scallions added. The flavor is rich and extra zesty.
Stout-Battered Onion Rings
Onion rings may not be traditional to Irish culture, but stout definitely rings it in. Stout-battered onion rings are rich in flavor, with hints of paprika, honey, and mustard for spice and sweetness. These aren't your typical onion rings- they are a special type, bursting with flavor, perfect for the special day of St. Patrick's Day.
Soda Bread
Soda bread is a very traditional bread of the Irish, so it makes sense to enjoy it on St. Patrick's Day! Soda bread is so dense and crumby and uses baking soda for leavening. It is also enriched with buttermilk and sweetened with honey. As opposed to the more traditional soaked raisins, using cranberries can be refreshing, along with it being studded with whiskey. If you aren't a fan of Soda Bread, another option could be nutty Irish brown bread to accompany the meal.
Irish Coffee Ice Cream With Dark Chocolate and Pecans
Image Source: seriouseats.com/recipes/assets_c/2010/12/20101221-129824-coffee-caramel-ice-cream-thumb-625xauto-129798.jpg
There's nothing that tops off a meal better than some ice cream, but even better, Irish ice cream on St. Patrick's Day! This delicious dessert is bursting with buttery caramel, roasted coffee grounds and not forgetting the generous portion of Irish Whiskey! Its flavor is creamy and sweet, with a slight bitterness and smokiness to it, really complementing the other flavors. The dessert is finished off with crunchy candied pecans and shaved dark chocolate- because who doesn't like chocolate?