Fall is such a refreshing time of the year, the kids are back at school, the weather is cooling down, Halloween is just around the corner and most importantly, the Football Season has begun!
Come on down to Shisler's Cheese House and check out these amazing gift boxes packed with dreamy treats for our Fall occasions!
If you are out of state, you can always visit our website and order your goodies online to be delivered straight to your door.
Going back to college this Fall? Come down and get yourself our 'Back To School Care Package'!
This gift box is perfect for students going back to college as it contains a selection of popular foods amongst young adults. If you are feeling homesick, these home comforts will help with that. You can share these treats with your friends and dorm mates, make a night of it! The good thing about this care package is that the items do not require refrigeration and are not very perishable.
This gift box is also rather good for military service men and women. Sending them a piece of home overseas is a perfect gesture.
The gift box contains generous amounts of the following items:

 
Taste the most amazing flavors of Fall in Amish Country without 'Fall Harvest Collection' gift box!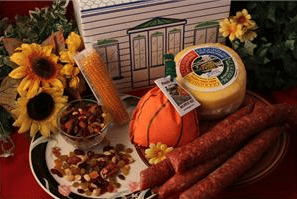 What better way to welcome Fall into your home than enjoying our Fall Harvest Collection fresh from Amish Country. Not only will you be tasting the flavors of Fall, you will be supporting the local Amish community with their fresh and high-quality products.
This package is only available for a limited time.
The gift box includes: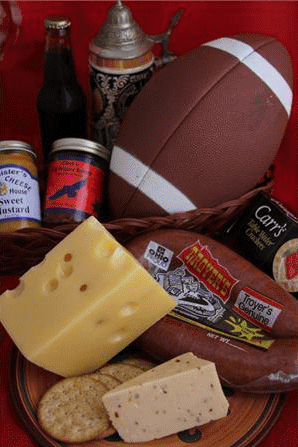 What's better than cheese and bologna while watching your favorite team win? Nothing is better than that! Order your Football Season gift box today ready for the weekend and all things Football. Our gift box is tailored for sport's fans, containing a custom spread of cheese and trail bologna!
The gift box includes: