Mother's Day is fast approaching and it is the one day of the year which is dedicated to pampering moms everywhere… Also, a great excuse to drink lots of wine!

Choosing a bottle of wine doesn't always mean picking the most expensive bottle. If you're picking some wine for your mom, the best thing to do is find out what she loves best. It can range from aromatic white and crisp sparkling wines to refreshing rosés and silky reds. Either way, this list is sure to please any mom who deserves the best:
Sparkling Wines:
Berlucchi Franciacorta '61 Rosé
This wine is a signature sparkling wine of Italy's Lombardy region, Franciacorta is made in the same way that champagne is. The reason it has '61 in the name is because Guido Berlucchi began producing the style in 1961, and has remained the leader of the region ever since. It is a beautiful salmon pink wine with flavors or lemon, strawberry, and berry. It is a refined, medium-bodied sparkling wine and pairs very well with shellfish and aged cheeses.
Rack & Riddle North Coast Blanc de Blancs
Rack & Riddle is a special wine as it is part of the handful of wineries in California that still use the méthode champenoise, which is a traditional French process which is used to produce sparkling wine. The attention to detail that this winery employs is definitely noticeable within the taste of North Coast Blanc de Blancs. This sparkling wine is full of bright and fruity aromas of melon and green apple, along with strong complimenting flavors of lemon curd and lime to reserve a smooth and crisp finish.
White Wines: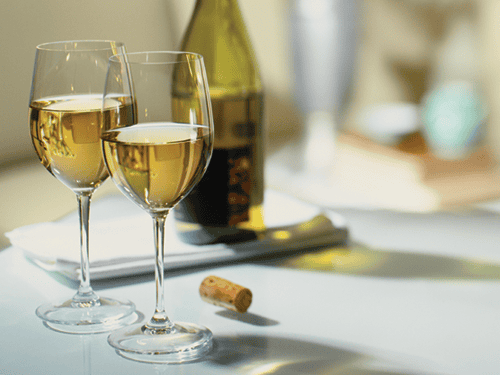 Smith-Madrone 2013 Riesling
Smith-Madrone 2013 Riesling originates from terroir in which the winemaker Stuart Smith purchased back in 1971. The Smith-Madrone vineyards have been producing grapes perfect for crafting German and French style wines. This particular wine has intense aromas of stone fruit, honeysuckle, and white flower. It also has notes of citrus and stone fruit in its flavor which is rounded out by a creamy finish.
Cherry Tart 2013 Chardonnay
This delicious type of Chardonnay is a blend of grapes from the Cherry Pie winery. The winery has three vineyards in Napa, Sonoma and Monterey counties. It is 100 percent Chardonnay which has a strong aroma of white fruit and flower. The taste is rich with notes of marzipan, pineapple, and caramelized pear, there is also a hint of oak throughout.
Whitehaven 2014 Marlborough Sauvignon Blanc
This white wine is quintessentially Marlborough in its aromas and flavors. It is a medium-bodied wine with notes of gooseberry, peach, and herbs in its aroma and intense tropical fruit and citrus flavors on the palate. Because of its hand-harvested grapes which are grown in the warm New Zealand Climate, it is vibrant, acidic and crisp.
Red Wines: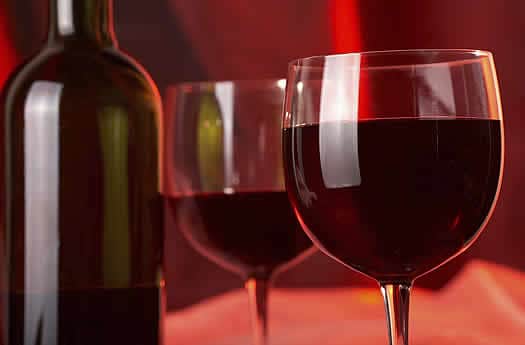 Columbia Winery 2013 Columbia Valley Merlot
This wine is deep red colored and produced from volcanic soil of central Washington. It boasts fragrant aromas of spice and plum along with dark berry and vanilla. A great pairing with wine would be poultry because of its vivid acidity.
Regusci Winery 2012 Matrona Red Wine
It takes its name from the Italian word for "matriarch" and is crafted in honor of Livia Regusci who was the founding mother of the historic family ranch. This red is more of a vintage blend of Cabernet Sauvignon and Merlot in which it offers rich fragrances of cherry and berries. The berry flavors are also a big part of the taste, along with delicious notes of dark chocolate and coffee beans.
Elizabeth Chambers Cellar 2013 Winemaker's Cuvée Pinot Noir
Elizabeth Chambers Cellar 2013 Winemaker's Cuvée Pinot Noir is a delicious blend of grapes from Falcon Glen, Lazy River, and Russell Grooters vineyards. Not only that, but this Pinot Noir is aged for 15 months in French Oak barrels and is most desirable after being in the bottle for more than 2 years. Its notes of cherry aroma and flavors of strawberry and rhubarb are pleasure in a glass.
Rosé Wine: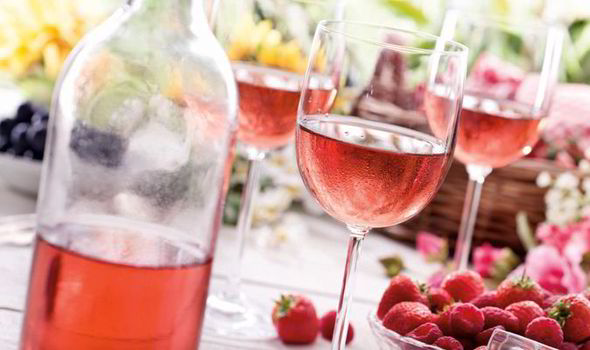 Solace 2014 Rosé
This is another wine in which is produced using the French méthode provençale, which the process entails red grapes being grown and harvested solely for the production of the rosé. On the nose, the aromas are strong with notes of white flower and some peach. With juicy flavors of raspberry, strawberry ad melon, this wine is a delicious refresher.
Dessert Wine: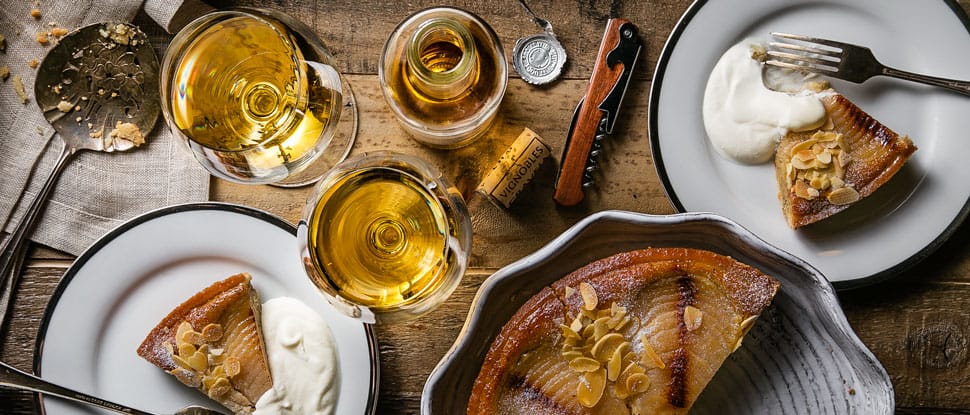 Jorge Ordoñez & Co. No. 2 Victoria
Winning multiple awards, this wine had to be included. It is made from 100 percent Muscat Alexandria. Notes of mango, peach, apple and lemon are throughout in flavor and aroma. The crisp acidity balances out the sweetness, making it a delicious dessert wine.
Going out can be a great time, but it is often not without a lot of stress beforehand. Whether you are hosting a big dinner party, or just having a kick back with a few friends, there is always a certain dilemma that occurs at these events: what wine to drink? There are a huge variety of wines and a huge variety of tastes between friends.
Image Source: enjoyhopewellvalleywines.com/hosting-a-wine-tasting-party.html
It would be quite difficult and not efficient to get everyone their own bottle of wine or to resort to ordering by the glass. In fact, your wallet, in particular, will thank you for not doing this. For every problem, there usually lies a happy medium, and with you about to be the problem-solving hero of the night, you definitely deserve the first glass!
Some of the most common wine dilemmas and actual solutions to save your night!:
Some Want White Wine, Some Want Red Wine
The perfect medium, in not only color but taste as well, would be Rich Rosé or light, chilled red.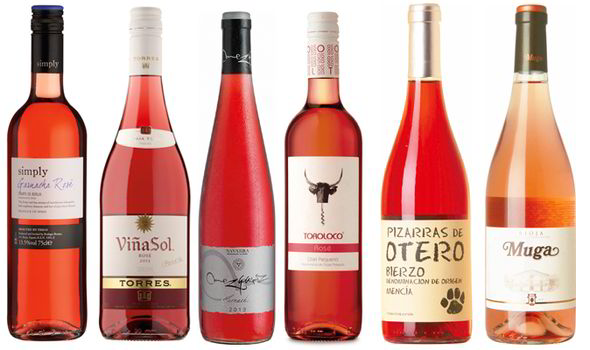 Image Source: express.co.uk/life-style/food/566698/Best-rose-wines-spring-2015
This is one of the simplest answers because mixing white and red anyway would ultimately end up that pretty pink color that Rosé is. The key is to search for a Rich flavored Rosé so that it still contains the flavor and intensity that red wine lovers prefer.
However, if some are strict Rosé naysayers, a safe alternative would be a light red wine which is chilled. While red wine lovers will enjoy the familiar flavors, the white wine lovers will enjoy that fresh acidity and drinkability that cooler temperatures enhance.
Image Source: Assets wine
Some Want Dry Wine, Some Want Sweet Wine
A dry but fruity white wine will create the best of both worlds for both parties.
Image Source: communitytable.parade.com/301196/allieandmeluncorked/wine-of-the-week-2013-geyser-peak-winery-sauvignon-blanc-california/
This is one of the most common dilemmas that shows up at outings. The perfect solution. While the wine remains dry, the fruity flavors give the sweet flavors that are wanted by the other side. Usually, sweet lovers don't want a wine with residual sugar; they just want a wine that is fruity anyway.
Some Want Oaky Chardonnay, Some Want Clean Pinot Grigio
A solution to this would be rich white wine with fresh acidity and fruit.
Image Source: angoris.com/en/portfolio/friulano-2/
Now these two wines may not have anything in common, but the solution falls somewhere in the middle: whites that are rich in body, sometimes with a bit of oak, however still with fresh flavors and plenty of acidities.
Some Want Light Red Wine, Some Want Heavy Red Wine
Solution Number 1 would be a full-bodied red wine with high acidity
Image Source: cantinapardi.it/prodotti/mf-sagrantino-passito/
Acidity in wine is a hidden gem that makes everything seem lighter and brighter than it actually is. It is a great way to bridge the gap between light-bodied wines and full-bodied wines. This magic makes a 15 percent ABV wine to seem light in body, purely because of acidity.
Solution Number 2 would be a full-bodied red wine with low tannin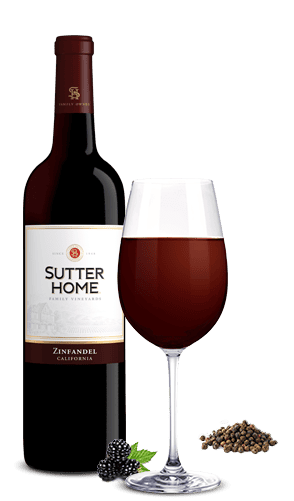 Image Source: sutterhome.com/wine/zinfandel#.WOLQufnyuUk
Now if you're not a fan of high acidity wines, another solution would be low-tannin red wine. Light bodied wine lovers usually crave the drinkability of their favorite reds, but full-bodied wines can be just as smooth and easy drinking. The key to finding this is by avoiding overly tannic wines, as they can seem quite coarse and bitter, especially to wine lovers who are used to lighter red wines.
See? There is a happy medium for almost everything, especially wine selection! This is because of the vast variety of wine that is actually out there. You just have to give them a chance!