How to Shop For Cheese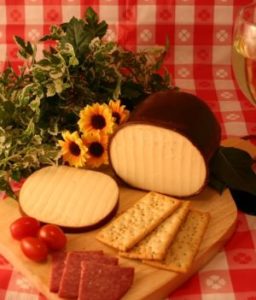 You might be looking at the title thinking that you know how to go into a shop and grab some cheese… right?
But we are talking about how to shop for cheese and get the best experience possible. Today we're going to share some tips to expand your cheese horizons.
1. Get to know your cheesemonger
When you pop into Shisler's Cheese House, we're always on hand to chat about cheese. We'll help you find exactly what you need for that special occasion, pick the selection that will form the perfect cheeseboard, or show you the new cheeses that we have in stock.
If you're shopping online you can still get in touch via our Facebook page or contact form.
2. Try cheeses made from different milk
You might always buy cow's milk cheese and be missing out on sheep's and goat's milk cheeses. Try a variety of cheese and then you'll always be able to buy your favorites. Trying different cheeses also means that you can eliminate the ones that you don't like, which is just as important as finding the ones that you love.
3. Try different textures of cheese
You might always buy a hard cheese because you want it for sandwiches, but a soft or semi-soft cheese might be perfect for your party. Try all of the textures and you'll find the ones for you.
4. Try cheeses from different countries
We have a huge range of imported cheeses ready for you to try. They're sure to impress at a dinner party and you'll be able to try out some new recipes.
5. Keep loving local cheeses
It's great to try something imported, but there's nothing like the taste of cheese that you know was made just a few miles down the road. You'll be supporting local businesses and enjoying food with lower air miles.
6. Try different food pairings
Sometimes we decide that we don't like a cheese, only to discover later that we like it with the right accompaniments. Don't waste time finding this out later; try cheeses with different foods right away. Fruits, vegetables, pickles, and sauces can all change the flavor of cheeses. Ask us for recommendations to help you find the right combinations.
7. Try different drinks pairings
Just as trying cheeses with different foods can change your opinion of them, so can different drinks. Try a cheese with a recommended wine pairing to bring out its flavor. You might even find that a beer, whiskey or soft drink is the best pairing you. As always, experiment with flavors to get the most out of your cheese.
8. Don't be afraid!
It can seem complicated or daunting to try new cheeses, especially if they're really distinctive or new to you! But don't be afraid, we are here to help. Even if you've always gone for the same cheese, you can become a cheese connoisseur in no time at all!
We hope that you've enjoyed our cheese shopping tips and now you'll feel confident when you shop for cheese. Pop in and see us soon to try them out!