This will continue part two of our "The Best Ways to Eat Cheese" miniseries. Who doesn't like cheese? Who doesn't like a good miniseries? If you didn't raise your hand for either of these critical questions, you're again, in the right place. In the first part of this miniseries, we discussed some of the tantalizing ways that we can infuse cheese in a number of dishes, and even desserts. From cheese-stuffed meatballs to cheese-infused pie crust to a ham and cheese bread bowl, there was something from just about everyone's taste buds. And, the best part, there were all relatively easy to make and didn't really break the bank, which is always a great thing!
In part two of this miniseries, we will divulge a number of other foods that we can secretly infuse with cheese that will create a pronounced flavor to an already delicious culinary masterpiece.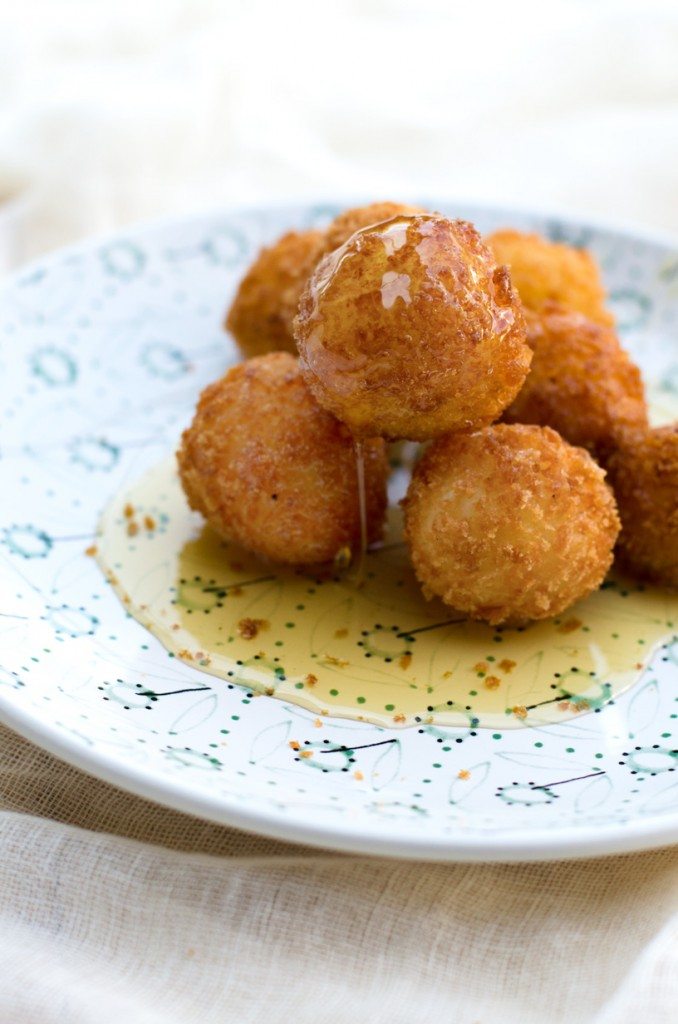 Stuffed Peppers… with Cheese!
We've all had or even made stuffed peppers at some point in our lives, and if you haven't, what on Earth are you waiting for? For as delicious as stuffed peppers can be if made with that added touch of TLC, a remarkable version of this dish can created by infusing the meat with your favorite cheese!
Apples and Oats… don't forget about the Cheese!
When making apples and oats, alone, it is a pretty awesome and dynamic flavor of tart and sweet. Adding cheese to this will create a far more dynamic concoction that will leave your taste buds begging for more. This treat becomes a masterpiece when using Brie as your cheese of choice, infused within the apple and oats, and you actually get that cheese pulling effect every time when using Brie!
Cheese Soup
One of the simplest recipes on Earth is making soup. This recipe can be complex depending on what kind of soup you're making. Easily heighten the flavor of the soup by either adding cheese to it or making the broth of the soup cheese-based. Here is a great recipe for Beer and Cheese soup
Ingredients
2 cups (450g) wheat beer or pale ale
3 tbs (30g) cornstarch
16 ounces (450g) sharp white cheddar, grated
1 cup (240g) broth (vegetable or chicken)
½ cup (120g) heavy cream
1 tsp (4g) red pepper sauce
salt and pepper to taste
¼ cup chopped chives
2 cup (200g) tater tots, cooked according to package directions*
Instructions
Add the beer, cornstarch, cheddar, broth, heavy cream, and red pepper sauce to a blender. Blend on high until very well combined, about 5 minutes.
Add to a pot over medium high heat, simmer until warmed and slightly thickened.
Season with salt and pepper to taste, stir in chives.
Ladle into serving bowls, top with tater tots, serve immediately.
Source: http://thebeeroness.com/2015/09/23/10-minute-tater-tot-beer-cheese-and-chives-soup/
Cheese with Salad… That Simple!
Take you favorite salad, and add cheese to it. It can be any kind of salad… vegetable salad, green salad, fruit salad, antipasto salad. Just add some of your favorite cheese as a topping or add the cheese another "main ingredient" to the salad. Here is a unique recipe for making Watermelon, Radish, Orange and Goat Cheese Salad
INGREDIENTS
1 shallot or half of a small red onion
2 to 3 tablespoons white balsamic vinegar
kosher salt
2 to 3 watermelon radishes
2 to 3 oranges, clementines, grapefruit, etc.
a handful of walnuts, toasted and chopped (see notes)
goat cheese to taste
chives, minced, optional, but they add some nice color
olive oil to taste
INSTRUCTIONS
Mince shallot. Place in small bowl. Cover with 2 to 3 tablespoons of the vinegar depending on how big of a salad you are making. Add a pinch of salt. Set aside.
Cut off one end of the radish. Leave the other intact so you have a handle when you run the radish down your mandoline. Peel the radishes if you wish, though it is by no means necessary. Thinly slice on a mandoline. (Note: I ate one slice unpeeled and thought it tasted fine but went ahead and peeled them anyway because I thought the salad might look prettier if they were peeled, but I don't think it actually really matters.) Arrange radish slices on a platter. I try to fold some of them so they're not all squished down in one flat layer, but arrange however you wish. Season all over with salt.
Cut off each end of each orange. Squeeze each end over the radishes, then discard. Use a sharp knife to remove the skin from the orange. Cut in between membranes to remove each slice. Squeeze remaining membrane all over the radishes to extract any juice. Scatter oranges over the radishes.
Scatter walnuts and goat cheese to taste over the radishes and oranges. Pour macerated shallots and vinegar over top. Drizzle olive oil to taste (one to two tablespoons) over top. Scatter chives over top if using.
Let sit a few minutes (or longer — it benefits from a brief rest) before serving.
Source: http://www.alexandracooks.com/2014/12/24/watermelon-radish-orange-goat-cheese-salad/
Simply Fry It!
Cheese, in and of itself, is a delicious staple of food. It can come in various sizes, shapes, colors, textures, tastes, ages, among many other variations. Cheese takes on an entirely new level of taste when you decide to fry it. While it may not be the healthiest sound option, it sure is delicious. Sometimes its good to be a little bad, ha! Here is a recipe for Fried Goat Cheese with Honey. That sounds delicious just thinking about it!
Ingredients
4 oz goat cheese, cut into eights
1 egg
½ cup rice flour
½ cup club soda
1½ cup panko
Honey, for drizzling
Instructions
Heat oil in a cast iron pan to 1″ depth over medium heat to a temperature of 375.
Take each piece of goat cheese and roll in a ball.
In a shallow bowl, whisk together the rice flour, egg and club soda. Place the panko in another bowl.
Roll each ball in the egg mixture, then coat with the panko. Repeat the process and then place the coated ball on a piece of wax paper. Repeat with the remaining seven balls. Place in freezer for 10 minutes until firm.
Drop each ball in the oil, turning until they are golden brown, about 3-4 minutes. Remove to a paper towel to drain, then place on serving plate and drizzle with honey
Serve immediately.
 Source: http://www.gogogogourmet.com/fried-goat-cheese-balls-with-drizzled-honey/