Cheeses Of Australia And New Zealand
With many European influences, the world down under is home to a huge array of delicious cheeses. The first cheese making in Australia and New Zealand began in around the 1700s when the first European settlers arrived. The variants they began to create in the beginning were Cheddar, English Cheshire and Leicester, the rest are favorites Aussie originals.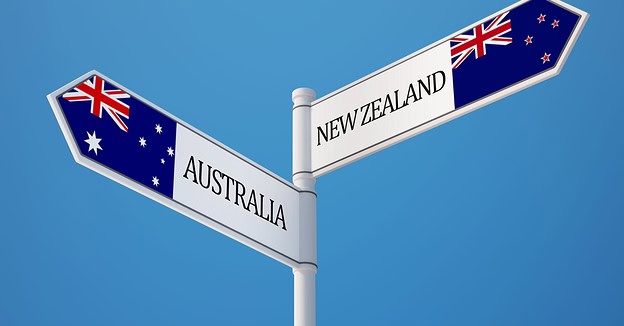 A new demand for continental-style cheeses flooded the nation when Italian and Greek migrants arrived. In today's day, with Australia being rich in immigrants from all over the world, cheese makers locally produce cheeses from all corners of the world. The market is bursting with top-quality variations of Italian, Greek, English, and French cheese.
Although a lot of the cheeses are replicas of European classics with slight differences in flavor and texture, the amazing landscape of Australia and New Zealand seems to create cheeses with deliciousness in their own right. There are approximately 105 variations of cheese made down under and it's definitely worth it to try discovering a whole different world of cheeses.
Here are some of the classics of Australia and New Zealand that will have you tempted:
Australia
Woodside Cabecou
Woodside Cabecou hails from the Adelaide region. The white, soft goat's milk variety was originally created by Paula Jenkins. Its texture is almost mousse-like and very acidic, when young. With age, the cheese gets harder, giving off a more 'mushroom' aroma and flavor. It is distinguished by a thin, natural crust with a wrinkled, yellow color.
Gippsland Blue
Gippsland is one of the first farmhouse cheeses that was made in Australia. It is sweet and buttery with a naturally orange crust dusted with grey-blue molds. The cheese makers, Tarago River Cheese Company, uses the milk of Jersey cows which creates a smooth, creamy texture and gives it a deep yellow color. The cheese ripens in about 8 to 10 weeks and forms into rounds. It is incredibly delicious on its own but can also be added to dishes and grilled.
Pyengana Cheddar
This cheese is a type of modern cheddar made from cow's milk, but it is not as hard or as smooth as traditional cheddar. It ripens for over a year and because of this, the truckle-shaped cheese has a granular texture and has a rich and nutty flavor. People often use this cheese for grating and grilling, while it also makes a perfect table cheese.
King River Gold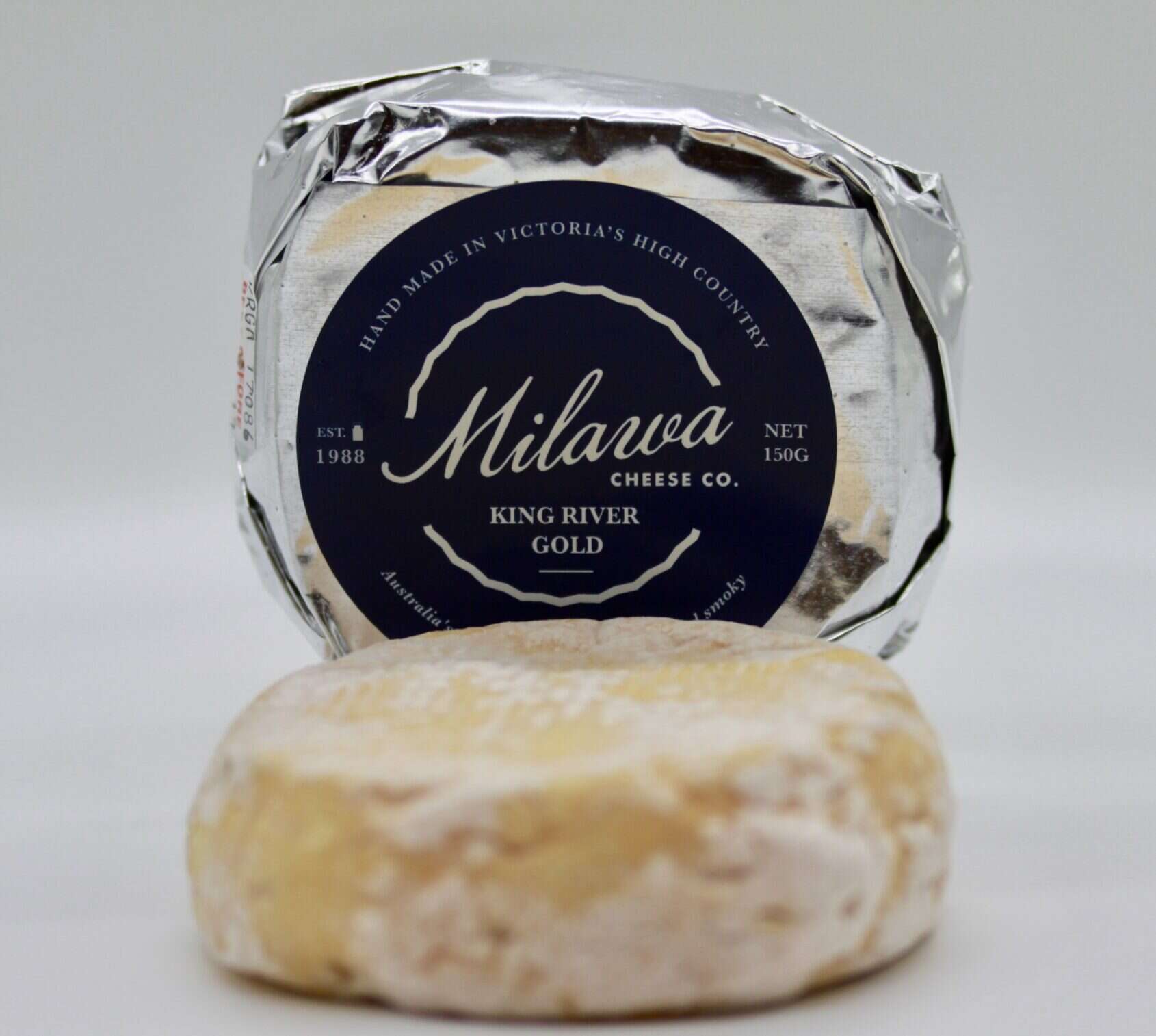 Being produced on the Milawa farm of David and Anne Brown, King River Gold is famous throughout Australia. This semi-soft cow's milk cheese boasts a sharp taste and an orange-pink natural washed rind which is dusted with mold. It is the perfect table cheese but is also is just as delicious melted over vegetables.
Pokolbin
Another popular cheese created down under is this semi-soft cow's milk cheese which is sharp and spicy in flavor. The shape is very distinguishable as it is a square shape with slightly wrinkled, sticky rind. The Hunter Valley Cheese Company produces the Pokolbin and it serves as an unusual but interesting cheese board selection that is also great for grilling.
Kervella Affine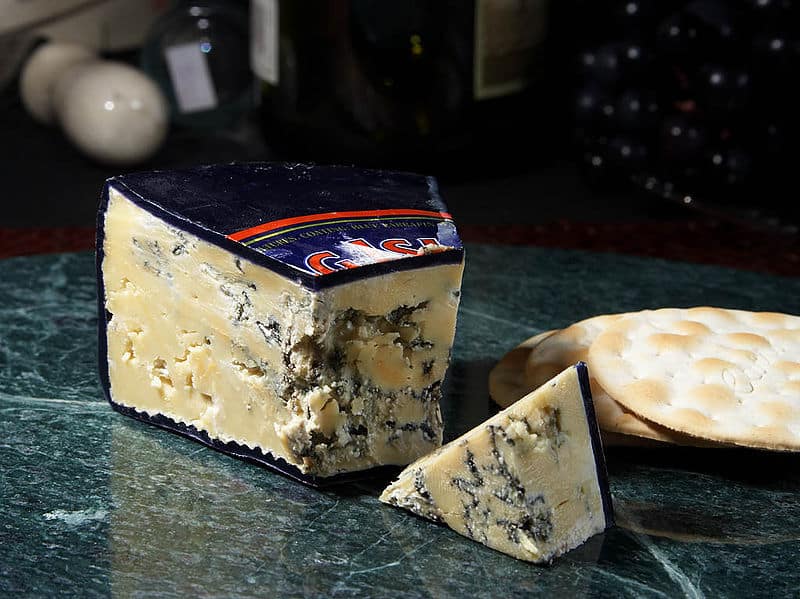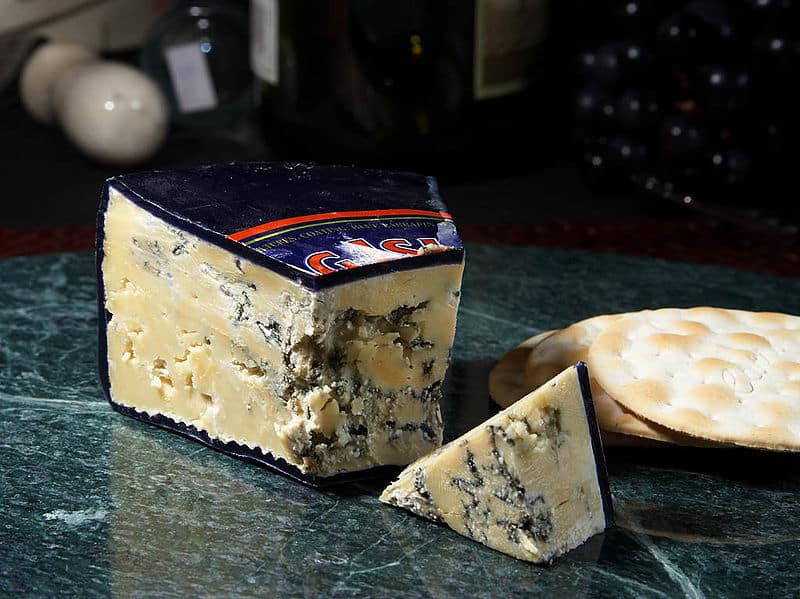 The name of this cheese originates from the small Australian farm owner mastered her cheese making skills in France- Gabrielle Kervella. This soft, white cheese is made from organic goat's milk and is formed into logs or rounds. It is enjoyed in many different stages of maturity, at two weeks, Kervella Affine is sweet and mild. When it is matured more than that, it becomes flaky and hard while the taste is similar to macadamia nuts, with salty notes.
New Zealand
Windsor Blue
The most award-winning cheese title goes to Windsor Blue. It is usually made in South Island's limestone area and is named after the township of Windsor. It is pasteurized cheese which has a combination of premium cow's milk and unique blue cultures. Not only that but it is rich and loaded with a full-body flavor. This is a must try favorite of New Zealand.
Airedale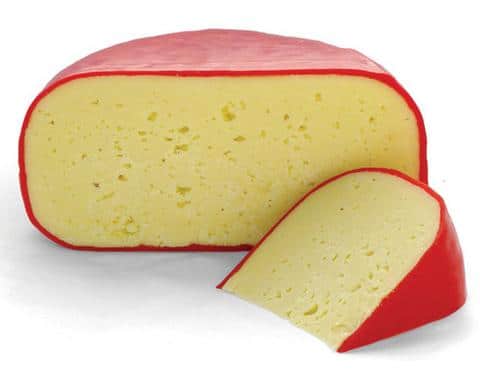 Airedale is also the name of a district in New Zealand, which is where this cheese got its name from. This modern farmhouse cheese has a thin, natural crust which is coated with a special red cheese paint. Within this coating, the cow's milk cheese has a compact, semi-soft to semi-hard texture with bright yellow coloring. It has a rich depth of flavor, which varies in age- fruity when young and more full-bodied and savory with age. It is also suitable for vegetarians.
Whitestone Farmhouse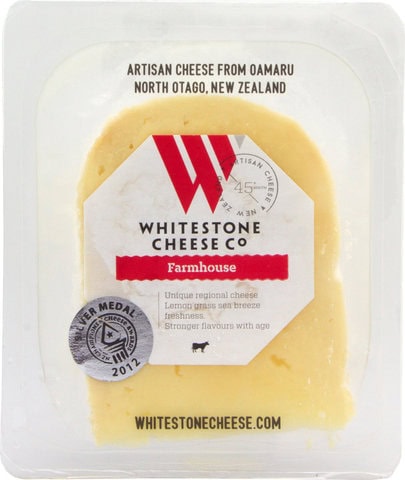 From the ancient white rock limestone found in the New Zealand South Island, is where Whitestone cheese takes its name and is produced. Carrying fragrance of lemongrass, this unique cow's milk variety has a fine Penicillium candidum rind. It is crumbly and moist in the center and softer towards the outside. With a fresh and fruity tang, it gives off notes of pineapple and guava. It also gains more character with age, displaying a nutty side.