Exploring South African Cheese
South Africa is a newcomer to the cheese industry compared to countries of Europe. In the past 10 years, the craft has significantly developed all over the South African countryside, attracting a bigger cheese-loving audience than ever.
The South African Cheese Trends
Sales of cheese increase about 1.8% each year as popularity grows. On the other hand, in South Africa, the sale of cheese is rising at almost double that, with the rate of 3% per annum. The reason for this is the changing lifestyles of the country.
Rather than dining in, a lot more consumers are dining outside of the home and enjoying cheeses as an ingredient in a number of dishes- an estimated 1,000 metric tons of South African Mozzarella is used on pizza in a month alone! With popular television food shows and cookbooks becoming more trendy, these only add to the reason why cheese is becoming a bigger part of the South African diet.
The Production Of South African Cheese
With the consumption of cheese in France being at 25kg per year and 9kg per year for Australia, New Zealand, and England, it is clear that South Africa only seems at the early stages of cheese production, being at only 1.9kg a year. However, this doesn't mean to say that there isn't a huge opportunity for growth.
Twelve big, modern cheese factories in South Africa currently produce about 65% of the country's cheese. The rest of production takes place in small to medium shops. A lot of the cheese makers are located near the coastal areas where water is readily available and the weather is a lot better for production. More than half of the countries cheese is produced in the Western Cape, also known as the South African cheese province.
Varieties Of South African Cheese
Generally, South Africans have preferred the milder cheeses. The statistics show that of the 82,000 metric tons of cheese South Africa produces per year, 31% is Cheddar, and 20% is Gouda. Because of their versatility, cream cheese,, feta and mozzarella are also favored.
However, over the past 10 years of the cheese market growing and developing, new cheese making methods have introduced South African consumers to more flavorful cheese, French and artisan types in particular. As their palets adjust more to these new flavor profiles, the demand for specialty cheeses continues to rise.
South African cheese markets only carried a few fast selling cheese varieties in the past. However, today markets and delis are stocked with many varieties of blue-veined, brine-ripened, and specialty goat's and sheep's milk cheeses, similar to those made in France, Switzerland and Denmark.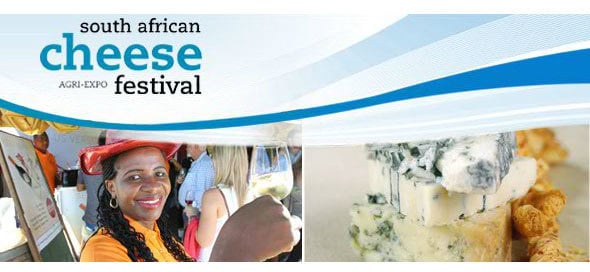 To further the growing popularity, the first annual South African Cheese Festival was held in 2002, but today it is hailed of the countries premier food event where cheese makers get to introduce the new and exciting cheese types they have been developing. Some of the new South African varieties include Kwaito, Wookie, and Bokmakiri, which is a soft goat's cheese covered with garlic and pepper.
The Cheese Exports Of South Africa
The uniqueness and quality of South African cheese have improved drastically that many cheese lovers think that the country needs to develop its own program for registering the designation of origin cheeses. The labeling would show genuine quality, tradition and local production of South African cheeses.
This might happen when South Africa becomes a true cheese exporting country. Currently, a limited number of South African cheese manufacturers have exported their cheese to the European Union under the EU/SA Free Trade Agreement. We will all just have to eagerly wait to enjoy the delicious cheese that South Africa has to offer, as they strive to overcome exporting hurdles.