With the time approaching for college students to begin their studies or return after a well-earned break, we've put together a back to school care package that's sure to keep them happy.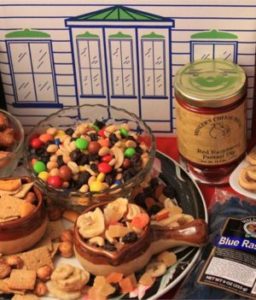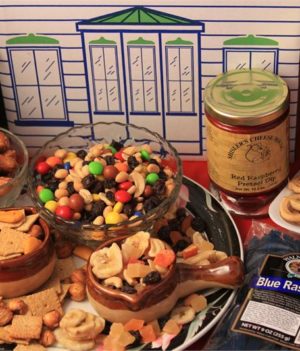 Send them off with a selection of treats and they'll be able to share them with friends when they arrive. We've put together our care package with those difficult goodbyes in mind. It's a perfect gift for any student who might get homesick or simply need a pick me up between all their new lectures.
Inside you will find generous helpings of:
Banana Split Mix – includes cranberries, banana chips, almonds, chocolate covered peanuts, chocolate drops, pineapple tidbits, raisins, yogurt covered peanuts, peanuts, and yogurt drops
Blue Raspberry Licorice
Buggy Trail Mix – includes butter toffee peanuts, honey roasted sesame sticks, cheddar crackers, pretzel nuggets, and wheat crackers
Cinnamon Graham Pretzels – the classic flavor of cinnamon graham crackers in the shape of a pretzel. These are especially delicious with a cream cheese dip.
Mikey's Mix – packed full of nuts, raisins, and chocolate treats
Peanut Butter Pretzels – a crunchy snack filled with delicious peanut butter
Shisler's Private Label Raspberry Pretzel Dip – perfect for eating with our pretzels
As these items are less perishable than others that we stock, they can be sent in the mail. You could even send them overseas to our service men and women to let them know that you are thinking of them.
If you know that your college goer is going to need help getting up in the morning, you could also send them some REACH coffee. This is a specialty coffee from the region of Chanchamayo in Peru that is then roasted in Cleveland, Ohio. We're proud to stock this coffee as it's great for everything from an espresso to a frothy latte.
Explore our other gift boxes for different tastes. Some do have perishable items so be sure to check how long shipping will take and whether your recipient has access to a fridge. If you are finding a gift for someone with a sweet tooth, then our Heggy's Chocolate Gift Box might be a great option for you. It will contain an assortment of premium hand crafted chocolates and candies from a wide selection including vanilla creams, chocolate coated caramels, marshmallows, and Heggy's Crunch.
So, whether your loved one is heading back to school for the first year or their last, you can show them how much you love them with our care packages. Surprise them with a taste of home or something new for them to try. You could also give one of our e-gift certificates if you would like them to be able to order a special treat for themselves. The code will be sent to you after purchase, so it doesn't matter whether you buy it for them to go back to school with or during the semester.
What are your top back to school tips for all the new college students out there? Let us know in the comments!