Having previously brought you our top tips for planning a dinner party and how to cater for picky eaters, today we're continuing with our hosting tips. You always want parties to start with fun, so today we are giving you some pre-dinner cocktail ideas to help make that goal a reality.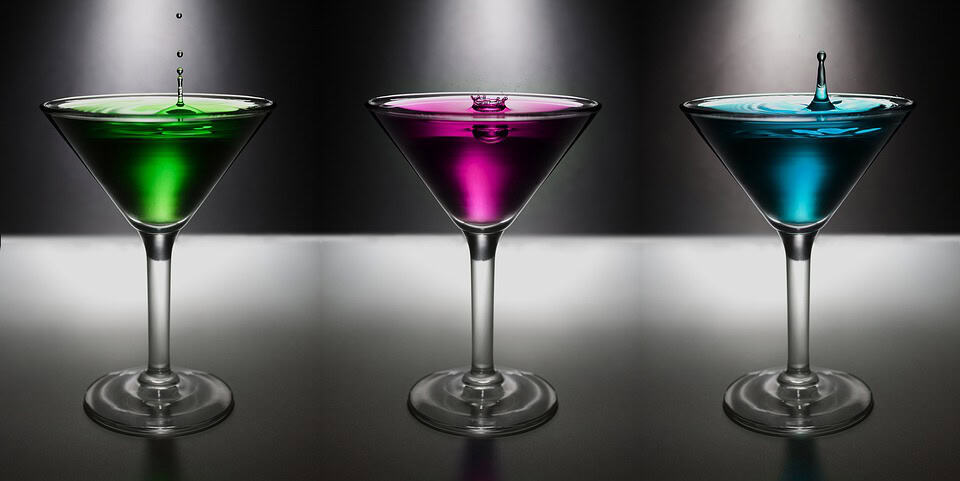 We've chosen cocktails that can easily be made in a pitcher to serve many guests if you like, although all of them offer customization options. We know that you love tips that cut down on preparation time and it even more important when you're entertaining.
1. Aperol Spritz
Aperol Spritz has the taste of summer. It's a perfect cocktail choice if you're serving Italian cuisine, or even if you're just ordering pizza!
Pour 3 parts Prosecco and 2 parts Aperol over ice. Finish with a dash of soda water and garnish with an orange slice.
2. Gin Gimlet
This classic has been served before dinner for many years and it couldn't be easier to make. You could even have a variety of gins on hand and let guests pick their favourite.
Simply pour 2 parts gin with 1 part lime juice over ice. Garnish with a lime wheel.
3. Martini
A true classic. There are so many ways to serve a martini, but the basic recipe mixes 5 parts gin with 1 part vermouth. This can be shaken or stirred and garnished with an olive or a twist.
This is another drink that you can serve according to your guests' liking.
4. Champagne Cocktail
Champagne is the perfect way to make sure that your party starts with a pop! The traditional champagne cocktail is very simple. Put a sugar cube in the bottom of a champagne flute, add 2 – 3 drops of bitters, and top up with champagne.
5. Mimosas 
Whilst traditionally a brunch option, they can still work well as a pre-dinner cocktail. Serve a selection of fresh juices so that guests can mix up their own. The classic is one part orange juice with one part champagne, but other citrus juices work well. We especially love grapefruit for a real zing. You can use peach juice to make bellinis and even a green juice can be delicious when topped with champagne!
6. Make your own
Instead of creating a batch of cocktails, put out various ingredients with cocktail shakers and plenty of garnishes. Let your guests create their own cocktails. Make sure you have plenty of glassware on hand, the classic spirits and some unusual ingredients to experiment with. You can even make it a competition!
We hope you enjoy our pre-dinner cocktail recommendations. What do you like to serve to guests before dinner? Let us know in the comments.