Tag:
last minute Christmas gifts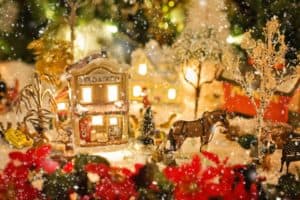 Have you started your Christmas shopping yet? We know that some of you were finished in August and everything is now wrapped and tucked under the tree. But for some of you, you might only just be getting time to start shopping in earnest.
And then, there are the tricky ones to buy for. We all have them: those people who we don't know that well but we still buy them a gift. Perhaps it's a work colleague, a distant relative or an unexpected Christmas guest. Luckily, we have the answers to this conundrum and solutions to your last minute shopping woes.
Here at Shisler's Cheese House, we believe that there is no better way to show your love and appreciation than the gift of food.
Our gift boxes are fantastic, but we know some of you are looking for smaller gifts to have on hand when a gift is needed and something for that person you just haven't been able to cross of your list yet. That's why we have put together this list of perfect
Gift Certificates
A perfect gift for someone you are struggling to buy for. Our gift certificates are valid for one year and can be used all at once or in multiple transactions. No-one could turn down the chance to choose their favorite cheeses and treats. You'll be provided with a code immediately after checkout, so this is a perfect last-minute gift!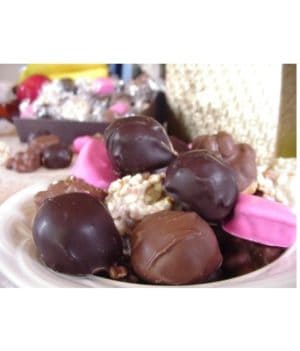 Chocolate
Our chocolate section is brimming with the very best chocolates that we could find. We also have treats like pretzels and candies, so there's sure to be something for everyone. Keep a few boxes ready for house callers and friends over the holiday season.
Syrups
Sweeten up somebody's life with a delicious, lovingly made syrup. We carry a whole range but we especially love the Wild Maple Walnut Syrup. It is produced in small batches on a family farm in Holmes County, Ohio. The sap is hand gathered and boiled in a small backyard evaporator. It's then filtered and combined with locally gathered wild black walnuts and a small amount of cane juice crystals to create this unique twist to an old favorite. Perfect for those post Christmas pancakes!
Muffin Mix
What could be better than the chance to make freshly baked muffins at home? Our muffin mixes are beautifully wrapped up and ready to become great gifts. This is a lovely present for those with kids, as baking is fun for the whole family.
Jams and Jellies
We couldn't pick just one jam or jelly; they would all make wonderful gifts. This is another easy way to have something on hand for any Christmas emergencies. You could even pair them with some of our local cheeses for an extra special gift.
Whoever you are spending your Christmas with, we hope it's a wonderful one for all of our fabulous customers.
Please refer carefully to our blog post on pre-Christmas deliveries carefully before ordering, or pop into our store in person!