Christmas To-Do's for a Socially Distanced Holiday Season
It's officially the Christmas Season and, although the holidays may look a little different this year, there's no less reason to celebrate with good cheer!
Here are some fun holiday ideas for celebrating and creating new, socially distanced, traditions with your close family members.
Go for a drive to see the holiday lights.
Only in Your State published a list of the 13 best sights to visit for Christmas lights and holiday cheer such as the Clifton Mill in Clifton,Ohio and the Playhouse Square Christmas Tree in Cleveland.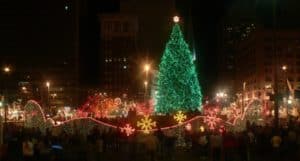 If you want to venture down south a bit, the Oglebay festival of lights in West Virginia is by far one of the most festive I have ever seen!  They have added a sounds of the season experience so you can follow along musically from your car with the light show!
Pack up some snacks and a thermos of hot cocoa and take the kids on a Christmas road trip!
Bake Christmas cookies and make secret special deliveries to your loved ones door steps.
Whip up a few dozen batches of your favorite holiday sweet treats and package them up for a special sneak attack.  If you're baking with the kiddos, try one of these recipes to build it into a bonding experience.  Package them up creatively with one of these DIY Holiday cookie packaging ideas and start your deliveries.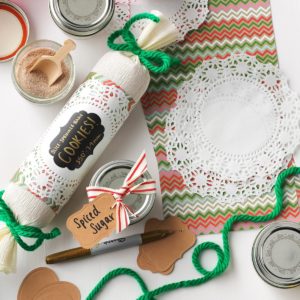 Whether you are doing this with your kids, your grandmother or your siblings, its a great way to get creative and spread some holiday cheer without breaking the bank or the six foot rule!
Do a socially distanced secret Santa exchange.
Send an email or update your Facebook status to collect recipients, asking for their name, mailing address and an agreement to purchase and send a $10-20 gift.  As people respond, give the first sender your name and address the second sender the name and address of the first, etc.  Everyone should get a fun little dose of holiday cheer in their physical mailbox from your virtual efforts!
Share your favorite holiday recipes
Create a Google Drive folder containing three of your favorite holiday recipes.  Ask your friends and family members to submit their top three to you via email.  Add them all to the Google folder and share it with all of the contributors.  Not only will this give your holiday spread a bit of new variety, but the creation of this folder might be a great start to Christmas gifts for next year!
Ask all of the participants to share their thoughts and photos about each recipe and create a collection of holiday recipes for next years gift giving on Create My Cookbook.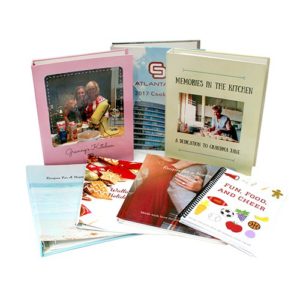 Create a calendar for the New Year with pictures of celebrations from years past.
Living in the past isn't always a bad thing when you are taking a walk down memory lane!  Shutterfly makes it super easy to create a calendar for the new year containing memories of gathering with loved ones, family vacations or funny sayings.  So, bust out that shoe box of old photographs and start uploading!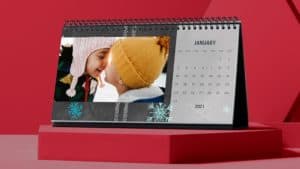 Write a holiday bucket list.
What are some things you and your family or friends have always wanted to do during the holidays, but never had time for?  This is the year to tackle those Christmas cards for the first time in years, make homemade ornaments or cut down your own tree.  With holiday parties cancelled and the run around for shopping and family gatherings in a lull in 2020, tackle all of those things you have always wanted to do but never had time for!
Shop at Shisler's for your loved ones near and far!
It's not too late to get your orders in!  Our cutoff for Christmas delivery guarantees is THIS SUNDAY, DECEMBER 13!  Shop today to ensure that your love ones have some of that hometown deliciousness under their tree on Christmas morning!