Honey: Ideas for Using this Sweet Treat
We love honey here at Shisler's Cheese House! We're really proud to stock Tonn's Pure Clover Honey as well as Tonn's Pure Clover Honeycomb. Fat-free and cholesterol free, clover honey has been found to contain vitamins and minerals that could reduce the risk of illness.  Honey is 25% sweeter than table sugar, whilst being an all-natural sweetener. It is a source of flavonoids, which may reduce the risk of some cancers and heart disease. It's also the only food that contains the antioxidant pinocembrin, which has been linked to improved brain function.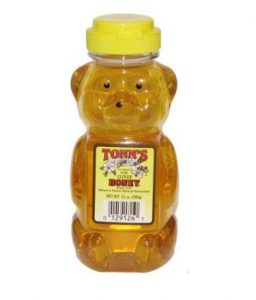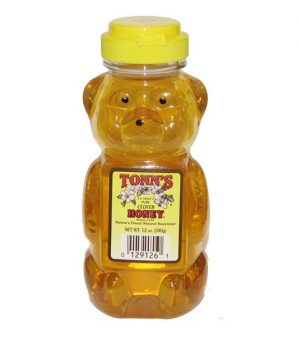 We've put together a list of ideas for using honey in your cooking, so read on to find out how to get more of this superfood into your life.
Salad Dressings with Honey
Honey is a great ingredient for adding sweetness to a salad. It pairs really well with mustard and vinegars to create flavorful salads. For a really simple dressing, mix extra virgin olive oil, honey, lemon, sea salt and black pepper together. Shake it up in a jam jar for super speedy mixing. It's also easy to take it to work with your lunch or out to the park for a picnic!
Of course, if you don't want to make your own then you could pick up our Walden Farms Honey Dijon Dressing. It's even calorie free!
As a Marinade
Honey makes an excellent addition to marinades for all sorts of foods. Try it with garlic, lemon juice, brown sugar, and cayenne pepper with chicken. Mix it with soy sauce, garlic, chopped spring onions, and lime juice to add flavor to your salmon. You can even use it to glaze vegetables before roasting.
Make honey butter
Mix 8oz salted butter with 4 tablespoons of honey. Add 1.5 teaspoons of ground cinnamon and 0.5 teaspoons of ground ginger to make a spiced honey butter. These both work really well on toast, with brioche, or melted over pancakes. Why not whip up a batch and keep it in the fridge for those breakfasts that need a little extra sweetness?
Honey on your face!
So this isn't a recipe exactly, but did you know that honey is great for your skin? It can help you with acne, dry skin and even blemishes. You can simply apply a teaspoon of honey to your face, leave it for 15 – 30 minutes and then wash it off with lukewarm water. You should notice the difference right away!
Sweeten tea
Honey is a great choice for sweetening tea as it adds a little bit of flavor along with sweetness. We especially like it in chai tea as it pairs well with the spices. It's also great for soothing a sore throat!
Baking with honey
Whether it's cookies, cakes, or breads, honey makes a great addition to your baking. It's an excellent source of sweetness and can also create a delicious caramelization in your dishes when used well. Honey does not raise blood sugar levels as quickly as sugar and is sweeter so less can be used making it an excellent alternative.
How do you like to use honey? Let us know in the comments!