Belgium is not only famous for its rich chocolate but its fabulous cheese as well. Although Belgium is a small country, it makes over 300 different varieties of cheese, almost the same amount as France! The reason Belgium cheeses aren't as well known as other European countries is that they produce very small amounts of the cheese and very rarely export them out of the country.
You could say that the cheese in Belgium are exclusive and if you are lucky enough to be able to visit Belgium or your local cheese store has a few samples, here is a list of the best cheeses Belgium has to offer:
Herve
The name of this cheese comes directly from the town in which it is made. Herve is one of the most popular cheeses of Belgium, is made from cow's milk cheese, it comes in the shape of a brick with a reddish brown coating which is formed by bacteria during the aging period. Quite often, Herve is described as similar to Limburger as it has a pale yellow, soft interior and a strong smell to it. The cheese is quite sweet when it is young but as it ages, the flavor deepens, becoming quite spicy. A good pairing would be beers and dark bread.
Beauvoorde
The style of this cheese is quite traditional despite it being newer to the Belgium cheese market. This creamy cheese was made by an innkeeper in from Beauvoorde Village, in the 1990s. It is a semi-hard cheese made from cow's milk with a hexagonal shape and a natural gray rind around it. The flavors are mild with a spicy aroma. It will make good for a cheese plate or a simple sandwich cheese.
Limburger
Even though Limburger is readily made and available in the United States, this stinky, legendary cheese actually comes from Belgium originally. This pungent cheese is made from cow's milk and has a soft, yellow interior. Despite having notes of sweetness, Limburger is quite meaty and spicy. On the outside, the texture is smooth and sticky, ranging in color from reddish-brown to yellow, it also has corrugated ridges. Although Limburger is an acquired taste, it is definitely a must try as the full flavor might definitely win you over.
Brusselse Kaas

This soft cow's milk cheese is also known as Fromage de Bruxelles. The creation of this cheese is somewhat unique, with it being repeatedly washed and dried during the maturation period of 3 months. In result of this, it has a very smooth texture with a sharp flavor. The shape is often round because of the tubs the cheese is placed in. It can be a great snacking cheese or good for spreading on bread.
Rubens
There is no better way to honor a famous artist than to name a delicious cheese after them. That artist is the Flemish painter Peter Paul Rubens, the most popular painter in 17th century Europe. The cheese is made into small rounds with a reddish brown rind encasing it.
Passendale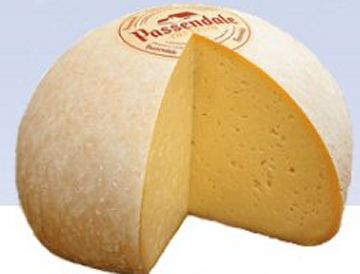 The name of this cheese comes from the village of Passchendaele. It is a semi-soft cow's milk cheese which resembles a load of bread with a hard, edible brown rind. One of Belgium's best-known cheeses, the texture is smooth and fresh with dotted holes in the interior with a mild flavor.
Maredsous
This soft cow's milk cheese is traditionally made by monks, originating from the Maredsous Abbey in Belgium. Being served as a table cheese frequently, the loaf shaped cheese has a bright orange color which is washed with brine and lightly pressed.
Prince-Jean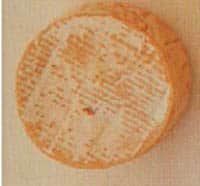 Prince-Jean is a fresh cow's milk cheese which is made in modern creameries. This rich, triple cream cheese is divine in all its velvety pleasure. The aroma is pungent with a white mold surface. Another version of the cheese is also made with peppercorns, it is much softer.