Ways to Use Up Leftover Chocolate
With Easter celebrations this week filling our houses with chocolate and delicious treats, we thought it might be useful to share some ways to use up leftover chocolate. That's if there is any left, of course!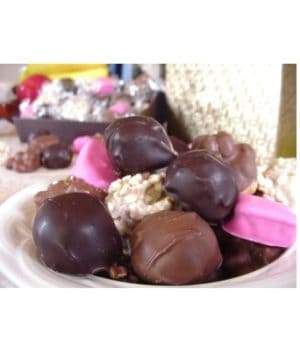 Hot Chocolate
Using real chocolate is one of the ultimate ways to make a luxurious hot chocolate. You only need a little bit to make a brilliant drink, so this is an ideal way to finish your Easter celebrations. Check out our blog post with 6 ways to make a great hot chocolate to make it extra special.
Smores
Layer up graham crackers, marshmallow, and chocolate for this fireside treat. It's a quick dessert that is fun to make with the whole family.
Brownies
We can't mention chocolate recipes without mentioning brownies! You might have a favorite family recipe, but you can make it even more delicious by melting some extra chocolate to drizzle on the top once they are baked. If you have leftover candies, crush them up and add them on top as well for a colorful post-Easter bake.
Chocolate Croissants
Take some crescent rolls and roll them up with pieces of chocolate inside. Bake in the oven until the rolls are golden brown and the chocolate is melted. These make a great breakfast that will surprise your family on Monday morning.
Pancakes
Instead of the usual chocolate chips, try pieces of Easter chocolate to add sweetness to your pancakes. Our top tip is to fry one side of your pancake, then add the chocolate pieces into the batter before flipping over. This way the chocolate is well distributed, instead of being lost in the pancake batter. Stack up your pancakes with whipped cream and sprinkles for extra fun.
Ice Cream
If you have an ice cream maker, you can use up leftover chocolate to create your own chocolate flavor. Either use it melted to create a chocolate swirl or add it in chunks to create texture. For an even more simple recipe, you can make a quick sauce for store-bought ice cream by melting chocolate with a little bit of milk.
Chocolate Bark
This is probably the easiest way to use up any leftover chocolate or candy. Melt the chocolate and pour it onto a prepared tray that is lined with parchment paper. You are looking for a thin layer of chocolate. If you have milk, white, and dark chocolate, swirl them together. Then add any candies or crushed up chocolates into the melted chocolate. Let this set and then break it up into pieces.
Garnish
Chocolate can be grated to make a very quick and simple garnish for any dessert. It's easy to do but looks stunning and will impress your guests. Use a fine grater to create a dusting or use a peeler to create chocolate shavings for a more striking look.
We hope you've enjoyed our ideas for using up your leftover chocolate. What do your family do with their Easter treats? Let us know your ideas in the comments below!