Summer Cooking Ideas
If you're new to the blog then you might not know that we've put together tons of different summer cooking ideas for you. Today we've collected lots of them together to inspire you! If you're not so experienced with cooking, try our tips to help you start cooking from scratch.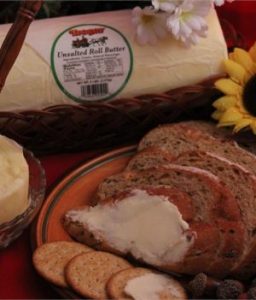 Summer cooking ideas: BBQ Season
Start by checking out our checklist of everything that you need if you want to host a barbecue this summer. You can make it really simple by asking your guests to bring along different elements of the meal. After all, everything can be prepared fairly quickly when your guests arrive. If you want to do some advance preparation, then check out our recipes for amazing marinades. For vegetarians, try making a delicious halloumi burger – simply pop the halloumi on the barbecue rather than frying it in a pan. 
Pasta
Sometimes there is nothing better than a bowl of delicious pasta with a fresh, vibrant sauce. Why not try making fresh pasta at home? It might seem complex, but it is really quite simple and the results are well worth it. Serve it with a grating of parmesan for that finishing touch. For extra Italian flavor, serve it with Insalata Caprese, incorporating beautifully ripe tomatoes and mozzarella.
Pizza
Another Italian classic! Our post explains how to make pizza from scratch which is sure to impress your friends and your taste buds! Of course, to make it an extra fun summer evening then an outdoor pizza oven is the way to make your pizza. Ask guests to bring their favorite toppings and let the oven do its work to add the perfect char to your dough.
Salads
When the weather heats up, we often just want to eat fresh salads. Check out our post on salads to find out how to combine greens, herbs, protein, and grains to create incredible meals in almost no time at all. You'll also find tips for making salad dressings that bring everything together. Try something adventurous by adding different fruits to your salads or creating your own signature dressing using your favorite flavors.
More Summer Cooking Ideas
You'll find our post on smoked meats really useful if you love them and need some more ideas for using them in recipes. For the best sandwiches this summer, try our recipe for making your own bread. This is another cooking endeavor that seems difficult, but once you've tried it you'll want to make it all the time. We have so many cheese posts that will help you pick which cheeses to serve whether you're making sandwiches, a quick cheese board, or an elaborate summer meal. Try one of our cheese desserts as a sweet treat to end the night.
Finish off your summer meals with our favorite selection of summer drinks that are easy to whip up for an evening with the family or guests.
What are your favorite summer cooking ideas? Let us know your top tips in the comments below!