Ways to Make the Most of Summer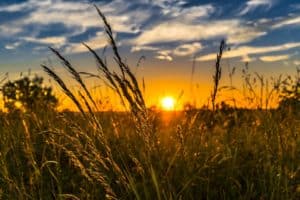 For some of us, a hint of fall is already in the air. We've put together a list of ideas to help you make the most of the last weeks of summer.
1. Pack a picnic
Grab some cheese, ham and delicious bread and head out to your nearest park or lake. Enjoy some time in nature whilst eating a great meal. Pack some drinks to keep you hydrated or even some champagne for a celebratory picnic.
2. Go on a hike
Get your walking shoes on and go exploring. Whether you head to the top of your nearest hill or travel further afield to tackle a mountain, you're sure to get a moment of calm perspective when you get out into nature.
3. Cook something new
Take the time to create a new dish to share with family and friends. They'll appreciate the effort that you've put in and you'll get to learn a new skill. If you're not quite ready to tackle something from scratch then try one of our quick muffin mixes.
4. Explore your local museums and art galleries
Get some culture this summer or learn more about the history of your local area by taking advantage of the attractions near you. If it's an especially hot day it's also a great way to cool off in the air conditioning!
5. Head to a water park
Is there anything better than splashing around and rushing down slides on a hot summer day? Take your last opportunities for some thrill seeking before the leaves start to fall and winter approaches.
6. Play sports
Whether you love baseball, football or basketball, playing sports is a great way to keep fit in the summer. Get a group of friends together and have some fun. You can make it more competitive with a forfeit!
7. Recreate your summer camp
Pitch a tent, build a fire, and roast some marshmallows! Reminisce with friends about your summer camp memories. You could even hold a talent contest. If you never went to camp then now is the time to have water fights and midnight snacks before the end of summer.
8. Go to an open-air movie screening
Whether it's a drive-in, a trendy rooftop, or simply your backyard, watching a movie outdoors is a great way to spend a late summer evening. Stock up on popcorn, gather your friends and neighbors, and watch something nostalgic that the whole family will love.
9. Read a book
How often do you wish that you read more? Sometimes it is hard to find the time to sit down and read. Make it a priority to enjoy a sunny day with a good book.
10. Do absolutely nothing!
Another activity that it's very hard to make time for in our busy lives. Take an hour off, sit on the grass or lie around in a hammock, and just enjoy the feeling of having nowhere to be. Even if you only manage ten minutes of peace and quiet you'll be thankful for it.
How are you making the most of the last days of summer? Let us know in the comments?