Chocolate is one of the world's greatest comfort foods, it is the go to when life takes a bad turn, an easy gift for just about anyone, a satisfying, addicting treat that uplifts our moods.

Image Source: i.ndtvimg.com/i/2016-08/dark-chocolate-625_625x350_81470296507.jpg
Now too much of anything is never good for us, but there's a whole list of the medically proven ways that chocolate, dark in particular is really good for us.
Even though research is ongoing, experts have already found a whole host of benefits such as chocolate being good for the brain, heart, and circulation. It has also been suggested that chocolate can be beneficial to major conditions such as obesity, diabetes, and autism.
With Easter just around the corner, and all that chocolate awaiting us, let's explore 10 convincing reasons as to why you should eat MORE chocolate!
1. Chocolate is Really Good for Your Skin

Image Source: ezyshine.com/wp-content/uploads/2013/12/Bannatyne-Chocolate-Spa-Days1.jpg
Your skin can be protected from sun damage because of the flavonols in dark chocolate. (That doesn't mean you shouldn't apply sun cream when needed).
2. It is Good for Mothers and Their Babies

Image Source: images.parents.mdpcdn.com/sites/parents.com/files/styles/width_360/public/images/550_101529473.jpg
A study in Finland says that the stress of expectant can be reduced through consuming chocolate which is subsequently a lot better for a pregnancy. The study also found that babies of mothers who consumed chocolate during pregnancy smiled a lot more than babies who were from non-chocolate-eating parents.
3. Reduces The Risk of Strokes

Image Source: alert-1.com/data/uploads/media/image/3%20PP_iStock_000002277578XSmall.jpg
Studies in Finland, in particular, have found through testing that the consumption of chocolate lowers the risk of suffering from a stroke. The researchers found that a staggering 17 per cent average of men in the group they tested had a lower risk after consuming chocolate during the study.
4. Cholesterol is Reduced

Image Source: vitaminretailer.com/wp-content/uploads/2014/09/heart-health.jpg
High consumptions of cocoa have been found to reduce the levels of 'bad' cholesterol and actually raise the levels of 'good' cholesterol. This ultimately can potentially reduce the risk of health issues such as cardiovascular disease.
5. Chocolate is Good for The Brain

Image Source: brighterbrains.org/images/uploads/thumbs/braichocon.jpg
The flavanols in dark chocolate are thought to reduce memory loss in elderly people. Dark chocolate has also been found to be beneficial in treating brain injuries like concussions, because of the anti-inflammatory qualities it contains.
6. Chocolate is Rich in Minerals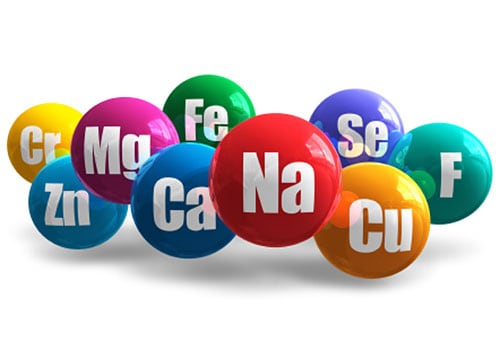 Image Source: bbcgoodfood.com/sites/default/files/minerals-main.jpg
Dark Chocolate is full of minerals which are extremely beneficial to us. Minerals such as zinc, selenium, and potassium are in bars of dark chocolate which have a percent of cocoa over 70. The 100g bars of dark chocolate also provide 67 percent of the RDA of Iron.
7. Chocolate Makes You Feel Better

Image Source: cdn.mamamia.com.au/wp/wp-content/uploads/2016/03/29182707/dark-chocolate.jpg
Everyone can relate to chocolate making them feel better. This is actually because chocolate contains phenylethylamine (PEA), which is a chemical that encourages your brain to release feel-good endorphins, quite like when you're falling in love.
8. Heart and Circulation
Image Source: steptohealth.com/wp-content/uploads/2014/07/Circulation.jpg
A study has found that dark chocolate can actually help to restore the flexibility of arteries, while white blood cells are also being prevented from sticking to the walls of blood vessels- both in which are common causes of artery clogging.
9. Chocolate Can Help You Lose Weight!- (What?!)

Image Source: adhyatam.com/wp-content/uploads/2016/09/choclate.jpg
It is true! Chocolate can actually help you lose weight! A neuroscientist Will Clower says that if you consume a small square of chocolate melted on the tongue 20 minutes before a meal triggers the hormones in the brain that tell you you're 'full', which ultimately cuts down the food you consume during the meal. If you finish the meal eating a small chocolate can subsequently trigger snacking, so beware!
10. Chocolate May Be Able To Prevent Diabetes

Image Source: az616578.vo.msecnd.net/files/responsive/embedded/any/desktop/2016/07/18/636044518939608069-267320269_Diabetes-Control.jpg
It may sound a little backward, but cocoa has actually been shown to improve insulin sensitivity. So in turn, dark chocolate which is high in cocoa, if eaten in moderation, may be able to delay or prevent the onset of diabetes.
Let me start out by premising this article with this question… who loves chocolate? Wait… scratch that… who "doesn't" love chocolate? If you are not a lover of one of the greatest inventions on this planet, then this read will not be for you. Chocolate has been around. seemingly, since the begin of the world, in a galaxy far, far away… sorry, was waiting for the day I could use a Star Wars reference (I'm sure even Yoda loves chocolate). Chocolate used to be a decadent treat, or dessert, but over the years, has since taken the thrown as a "superfood", reaching the echelon of culinary supremacy in countless ways and forms.
Is chocolate a food or a dessert? Well, call it a food to someone baking chocolate chip cookies and call it a dessert to someone who is sprinkling chocolate shavings in their salad or dish, and see how far you get. Chocolate is a revolutionizing culinary food, errr… dessert. You get it, I hope. It is multi-functioning, multi-purposed and loved by so many. And, to top it off, chocolate can be healthy for you! No, seriously, it does have health benefits. Don't believe it? Keep reading!
Here are a number of things you may or may not have known about Chocolate…
Cash Crop – Yes, at one point in history, chocolate was used as a form of currency. In the day of the Mayans, chocolate grew on trees in the form of cocoa beans. These cocoa beans were extracted from trees and used directly as forms of currency. The Aztecs followed suit.
As Body Paint – Don't think I need to go into much further detail… use your imagination, and please, keep it to yourself.
With Cheese – Nothing too new or bold here, but adding a sweetness to cheese, even chocolate, can heighten the flavor of both the cheese and the chocolate. And, as old school as it may be, chocolate-swirled cheese cake is an incredible dessert.
Chocolate and Bacon – If you are not aware of this amazing culinary marriage, it's about time to familiarize yourself with the existence of this fine creation. Bacon coated in chocolate might be the best thing ever created by the people, and for the people.
Dental Health – You've got to be kidding, right? Actually, not so much. A cocoa extract has recently been found to be more effective than fluoride in maintaining a healthy set of teeth.
A Happy Heart – Dark chocolate, studies have shown, actually improved coronary circulation. If that isn't incentive to eat chocolate, I'm not sure what is.
Happy Skin – Cocoa Butter is said to improve the rich, smooth qualities of your skin with an added aroma that will make you the center of attention, in a good way, of course!
Put an End to Hypertension – Studies have shown that consuming dark chocolate can actually lower your blood pressure due to its link with polyphenol-rich chocolate.
Increasing your IQ – Yes, dark chocolate contains higher levels of flavanols that are known to improve blood circulation throughout your body and even your brain. This helps combat mental fatigue, making you more alert and responsive.
Putting that Smile on Your Face – Feeling a bit down? It's almost natural and a cultural habit to go for that box of chocolates to make you feel better. But it there merit to this? Studies have shown that eating chocolate has similar physiological effects as that of kissing. Chocolate improves bodily circulation and serves as a mild stimulant, making you become more euphoric, which essentially, turns that frown upside down!
Ask any passionate chocolate lover and he (or she) will tell you all about the deliciously rich, creamy and smooth Heggy's chocolates. Heggy's Candy Company has been offering premium high quality chocolates for over nine decades. Since the time of its establishment in 1923, the company has been providing consumers with premium hand crafted candies and chocolates throughout America.
Today, Heggy's continues to be a family owned and operated business. They have been serving the community and customers with a high level of commitment and have continued to keep the almost extinct handcrafting quality chocolates and candies alive.
Withstanding the test of time, they have perfected the art of creating masterpieces in chocolate. Every single piece of candy and chocolate offered by Heggy's is created with a lot of necessary patience and care. Candies and chocolates manufactured by Heggy's are also packed to precision in individual wrappers. This helps retain their delicious flavor and freshness.
No wonder there are many devoted candy lovers in America loyal to Heggy's. Chocolates and candies are offered today by this brand over the internet expanding its reach. You can choose from the delicious catalog and have the exquisite flavor of Heggy's delivered right to your doorstep.
Heggy's chocolates and candies are ideal as gifts for any occasion. Enjoy the unique taste of their milk chocolates or choose from the exciting range of mouth watering dark chocolates. Bite into the delicious milk chocolate crunch and savor the elusive taste of those buttery peanut brittle bits dipped in rich milk chocolate.
Reach out for the maple walnut creams or enjoy the amazing taste of milk chocolate sprinkled with English walnuts with a soft cream center. The popular milk peanut clusters chocolates come with a vanilla cream center covered with chocolate and fresh ground peanut blend.
If you love dark chocolate, choose the dark chocolate crunch, maple walnut creams, dark chocolate peanut clusters, dark chocolate brownie, peppermint and jersey creams, dark chocolate coated caramel or dark chocolate French mint. There is no dearth of choice.
Heggy's also has on offer a range of rich caramels including the delicious butterscotch, mouthwatering almond and exciting Brazil nut, pecan, walnut and plain vanilla caramel. This is not all. Heggy's offers a variety of high quality nuts such as the Redskin Peanuts, Spanish Peanuts, whole cashews, natural pistachios, fancy mixed nuts, roasted salted pecans, roasted salted macadamia nuts, smoked almonds and blanched almonds. If you love chocolates, candies and nuts, Heggy's is an experience not to be missed.