Having previously brought you our top tips for planning a dinner party and how to cater for picky eaters, today we're continuing with our hosting tips. You always want parties to start with fun, so today we are giving you some pre-dinner cocktail ideas to help make that goal a reality.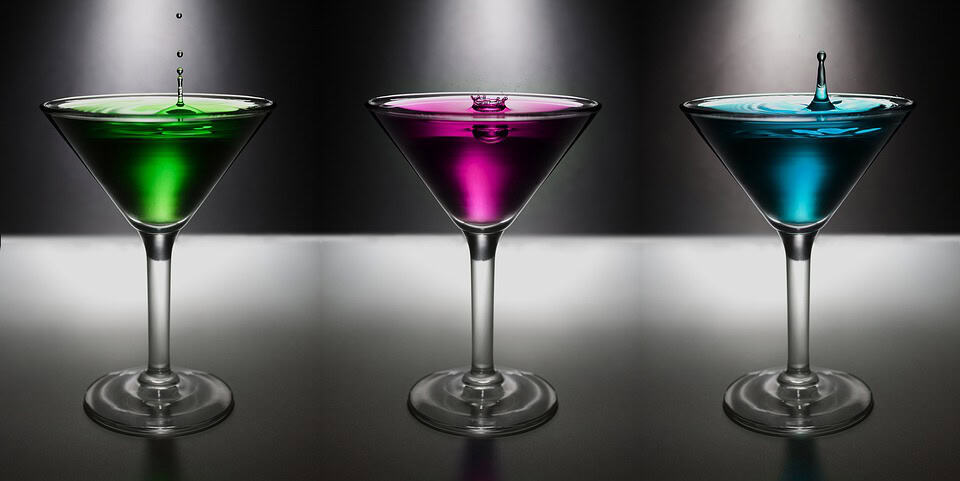 We've chosen cocktails that can easily be made in a pitcher to serve many guests if you like, although all of them offer customization options. We know that you love tips that cut down on preparation time and it even more important when you're entertaining.
1. Aperol Spritz
Aperol Spritz has the taste of summer. It's a perfect cocktail choice if you're serving Italian cuisine, or even if you're just ordering pizza!
Pour 3 parts Prosecco and 2 parts Aperol over ice. Finish with a dash of soda water and garnish with an orange slice.
2. Gin Gimlet
This classic has been served before dinner for many years and it couldn't be easier to make. You could even have a variety of gins on hand and let guests pick their favourite.
Simply pour 2 parts gin with 1 part lime juice over ice. Garnish with a lime wheel.
3. Martini
A true classic. There are so many ways to serve a martini, but the basic recipe mixes 5 parts gin with 1 part vermouth. This can be shaken or stirred and garnished with an olive or a twist.
This is another drink that you can serve according to your guests' liking.
4. Champagne Cocktail
Champagne is the perfect way to make sure that your party starts with a pop! The traditional champagne cocktail is very simple. Put a sugar cube in the bottom of a champagne flute, add 2 – 3 drops of bitters, and top up with champagne.
5. Mimosas 
Whilst traditionally a brunch option, they can still work well as a pre-dinner cocktail. Serve a selection of fresh juices so that guests can mix up their own. The classic is one part orange juice with one part champagne, but other citrus juices work well. We especially love grapefruit for a real zing. You can use peach juice to make bellinis and even a green juice can be delicious when topped with champagne!
6. Make your own
Instead of creating a batch of cocktails, put out various ingredients with cocktail shakers and plenty of garnishes. Let your guests create their own cocktails. Make sure you have plenty of glassware on hand, the classic spirits and some unusual ingredients to experiment with. You can even make it a competition!
We hope you enjoy our pre-dinner cocktail recommendations. What do you like to serve to guests before dinner? Let us know in the comments.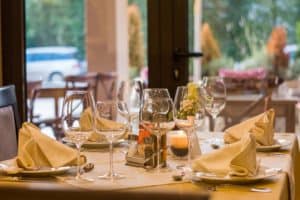 We all know them: the people we truly love but who are extremely picky eaters. We're not talking about people with genuine allergies or intolerances. Catering for them might be a challenge, but it should always be a joy to help people eat something that's good for them. Today we're talking about people who just have very specific tastes. When you're planning a dinner party this can pose a challenge but we're here to help. Read on to find our tips for catering for everyone at your table.
1. Serve a range of dishes
This almost goes without saying, but it's the key to pleasing your guests. Serve a wide range of smaller dishes rather than one large dish. If you're serving something spicy, make sure you have something milder to serve alongside it. Try serving some basic foods such as bread or rice with your dishes.
2. Put sauces and dressings on the side
Instead of dressing your salads or covering dishes in sauces, serve them on the side. This way your guests can make their own decisions about the flavors on their plates. Serve hot sauce for those who love things spicy and a cooling yogurt or mayo for those who like everything to be creamy. Put out dressings that work well with each element of your meal so that guests can mix and match.
3. Ask guests to bring dishes along
This is a great way to lessen the stress of entertaining, but it works especially well if you know you have guests with different needs. Ask them to bring along one of their favorite dishes and you'll know that there's at least one thing for everyone there.
4. Create dishes that encourage building your own meal
If you don't want to serve a huge range of different dishes, try cooking something that can be different for everyone at the table. Tacos or burritos work well for this because guests can choose their own fillings. You could create a salad bar for your diners to choose from. You could serve a dish like raclette where the diners even get to cook their meals to their liking.
5. Make trying new things part of the fun
Of course, you want your guests to go away from your meal satisfied, but that doesn't mean that you can't encourage them to step slightly out of their comfort zone. Maybe start with an appetizer of unusual meats or cheeses, or even ask guests to bring along the most unusual ingredient that they can find for you all to sample.
6. Dish up a great dessert!
Almost no-one is fussy about dessert. Serve up a showstopper along with some basics like ice cream and chocolate truffles you'll satisfy even the pickiest eaters. It's all the last part of the evening, so they'll remember your fabulous dessert even if the rest of the meal wasn't so great for them.
Overall, try not to worry too much. Even if there is are picky eaters at your table they are there because they love you. All they really want is to enjoy your company, so enjoy theirs and don't put too much pressure on making your meal a success.
If you're anything like us here at Shisler's Cheese House, you love entertaining. We're always looking for great new ways to share food and fun with our friends and family.
If you haven't had a Raclette dinner party yet, then today we're here to tell you why this might be your next big hit.
What is Raclette?
Raclette (ra-klet) is a semi-firm, salted cheese made from cow's milk. It originated in the Swiss canton of Valais, but is today also produced in the French regions of Savoie and Franche-Comté.
The term raclette derives from the French racler, meaning "to scrape". Raclette cheese is heated, either in front of a fire or by a special machine, then scraped onto diners' plates.
What is the history of Raclette?
Raclette is mentioned in medieval writings and was then known in the German-speaking part of Switzerland as Bratchäs, or "roasted cheese." Traditionally, the Swiss cow herders used to take the cheese with them into the mountains. They would cook it by the campfire and scrape it onto bread.
How can we enjoy it at a dinner party?
These days, you don't have to go into the mountains or start an open fire to enjoy Raclette around the dinner table. Electric table-top grills with small pans make the job of melting the cheese easy and fun. Each guest fills their small pan, known as a coupelles, with cheese and melts it before adding it to their plate.
What should it be served with?
This is where you can let your imagination run wild! Anything that you think might be delicious with cheese could be tried, but there are some classics that are essential for a Raclette party:
Small boiled potatoes
Sliced vegetables including carrots, peppers, celery, mushrooms and any other favourites
Sliced fresh bread
Meats or seafood
Whilst the cheese is melting in the coupelles, guests can cook their meat or seafood to their liking on the top of the grill. They can even throw the vegetables on to cook them slightly or crisp the potatoes up. The beauty of this is that everyone can select what they would like to eat and how they would like to eat it.
You can also serve apple slices, to cut through the sweetness, and other treats that you might usually serve with cheese.
Could I serve other cheeses?
Certainly! Let guests experiment with Raclette cheese, gouda and gruyere. They can find their favorite combinations.
What drinks should I serve with Raclette?
A white wine is a great choice to pair with Raclette. A Sauvignon Blanc, Riesling or Pinot Grigio would all work well. You could also serve a light wheat ale or a fruity Pinot Noir for red wine lovers.
So, what are you waiting for? Grab some supplies and you could be hosting the dinner party that will have all your friends hoping for a second invite!
How do you serve your Raclette? What are your top dinner party tips? Let us know in the comments!