Mother's day is fast approaching, but as always we have the perfect gifts for you here at Shisler's Cheese House.
Don't give your Mom the same tired bouquet or cheap box of chocolates this year.  Show her how much you appreciate all she has done for you with our delicious Mother's Day Gift Basket!
Our Mother's Day Gift Basket Includes:
Havarti Cheese
Assorted Heggy's Milk Chocolates
Strawberry Cheesecake Swirl Fudge
Strawberry Caramel Creams
Yogurt Covered Cranberries
We think you'll agree that this is a rather incredible selection but in case you need convincing, we have put together some information about everything included. We're also going to give you some other gift ideas, in case there's something in there that your Mom doesn't like! Read on to find out more.
Havarti Cheese
Havarti Cheese is a semi-soft Danish cow's milk cheese that can be sliced, grilled, or melted. It has a buttery, semi-sweet taste with some acidity. It's perfect for making grilled cheese, but it would also be great with a fruit platter after a meal.
Assorted Heggy's Milk Chocolates
Heggy's Candy Company has built a rich tradition of premium handcrafted chocolates and candies throughout the United States for over 9 decades. Founded by Ben Heggy in 1923, Heggy's Chocolates remains one of the premiere candy companies in America. Over the years, Heggy's Chocolates has remained a family owned and operated business and today they maintain a high level of commitment to their customers and the community.
We know that these are great gifts, so we had to include them here!
Strawberry Cheesecake Swirl Fudge
If you've never tried this, you have got to hope that your Mom feels like sharing! This is a fudge unlike any you will have had before.
Strawberry Caramel Creams
The perfect taste of summer strawberries wrapped up in smooth caramel.
Yogurt Covered Cranberries
A delicious treat and something a little refreshing after all the sweets and cheese.
Order your Mother's Day gift basket today or pop into the store. Be sure to check our delivery times if you are ordering online so that your gift isn't late.
Even more gifts
If you're looking for more ideas, we are still the perfect place.
We have a whole selection of different gift baskets to cater for every taste. Whether your Mom is a cheese lover, a bologna fan, or wants to try a little bit of everything, we've carefully curated our favorite products to make them smile. We even have a basket for those who love hot and spicy foods!
If you want to let Mom pick her own selection of treats, we can provide an e-gift certificate. We send you a code immediately so this is a great option if you're not able to see your Mom in person (or if you're a little forgetful and have left things til the last minute!).
We want to wish all of you Moms a very happy Mother's Day this Sunday. Enjoy your day; you deserve it!
Mother's Day is fast approaching and it is the one day of the year which is dedicated to pampering moms everywhere… Also, a great excuse to drink lots of wine!

Choosing a bottle of wine doesn't always mean picking the most expensive bottle. If you're picking some wine for your mom, the best thing to do is find out what she loves best. It can range from aromatic white and crisp sparkling wines to refreshing rosés and silky reds. Either way, this list is sure to please any mom who deserves the best:
Sparkling Wines:
Berlucchi Franciacorta '61 Rosé
This wine is a signature sparkling wine of Italy's Lombardy region, Franciacorta is made in the same way that champagne is. The reason it has '61 in the name is because Guido Berlucchi began producing the style in 1961, and has remained the leader of the region ever since. It is a beautiful salmon pink wine with flavors or lemon, strawberry, and berry. It is a refined, medium-bodied sparkling wine and pairs very well with shellfish and aged cheeses.
Rack & Riddle North Coast Blanc de Blancs
Rack & Riddle is a special wine as it is part of the handful of wineries in California that still use the méthode champenoise, which is a traditional French process which is used to produce sparkling wine. The attention to detail that this winery employs is definitely noticeable within the taste of North Coast Blanc de Blancs. This sparkling wine is full of bright and fruity aromas of melon and green apple, along with strong complimenting flavors of lemon curd and lime to reserve a smooth and crisp finish.
White Wines: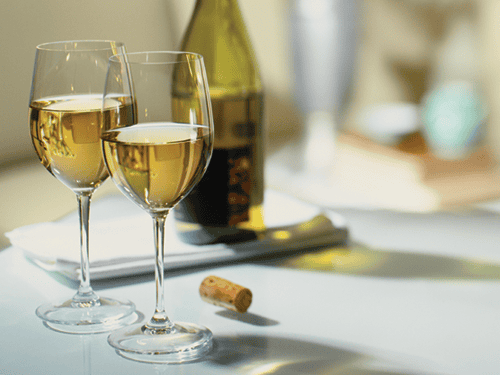 Smith-Madrone 2013 Riesling
Smith-Madrone 2013 Riesling originates from terroir in which the winemaker Stuart Smith purchased back in 1971. The Smith-Madrone vineyards have been producing grapes perfect for crafting German and French style wines. This particular wine has intense aromas of stone fruit, honeysuckle, and white flower. It also has notes of citrus and stone fruit in its flavor which is rounded out by a creamy finish.
Cherry Tart 2013 Chardonnay
This delicious type of Chardonnay is a blend of grapes from the Cherry Pie winery. The winery has three vineyards in Napa, Sonoma and Monterey counties. It is 100 percent Chardonnay which has a strong aroma of white fruit and flower. The taste is rich with notes of marzipan, pineapple, and caramelized pear, there is also a hint of oak throughout.
Whitehaven 2014 Marlborough Sauvignon Blanc
This white wine is quintessentially Marlborough in its aromas and flavors. It is a medium-bodied wine with notes of gooseberry, peach, and herbs in its aroma and intense tropical fruit and citrus flavors on the palate. Because of its hand-harvested grapes which are grown in the warm New Zealand Climate, it is vibrant, acidic and crisp.
Red Wines: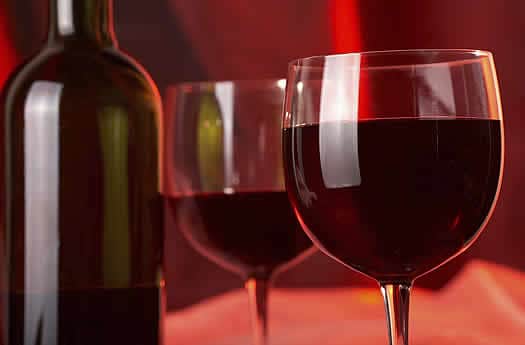 Columbia Winery 2013 Columbia Valley Merlot
This wine is deep red colored and produced from volcanic soil of central Washington. It boasts fragrant aromas of spice and plum along with dark berry and vanilla. A great pairing with wine would be poultry because of its vivid acidity.
Regusci Winery 2012 Matrona Red Wine
It takes its name from the Italian word for "matriarch" and is crafted in honor of Livia Regusci who was the founding mother of the historic family ranch. This red is more of a vintage blend of Cabernet Sauvignon and Merlot in which it offers rich fragrances of cherry and berries. The berry flavors are also a big part of the taste, along with delicious notes of dark chocolate and coffee beans.
Elizabeth Chambers Cellar 2013 Winemaker's Cuvée Pinot Noir
Elizabeth Chambers Cellar 2013 Winemaker's Cuvée Pinot Noir is a delicious blend of grapes from Falcon Glen, Lazy River, and Russell Grooters vineyards. Not only that, but this Pinot Noir is aged for 15 months in French Oak barrels and is most desirable after being in the bottle for more than 2 years. Its notes of cherry aroma and flavors of strawberry and rhubarb are pleasure in a glass.
Rosé Wine: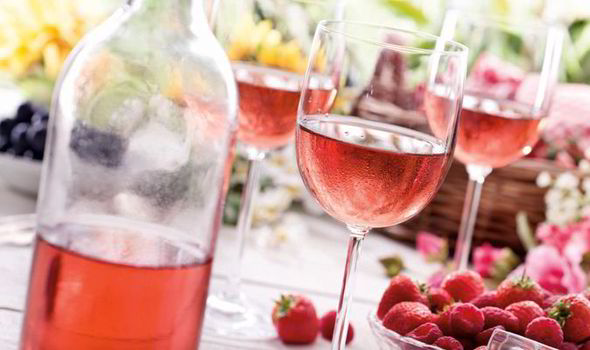 Solace 2014 Rosé
This is another wine in which is produced using the French méthode provençale, which the process entails red grapes being grown and harvested solely for the production of the rosé. On the nose, the aromas are strong with notes of white flower and some peach. With juicy flavors of raspberry, strawberry ad melon, this wine is a delicious refresher.
Dessert Wine: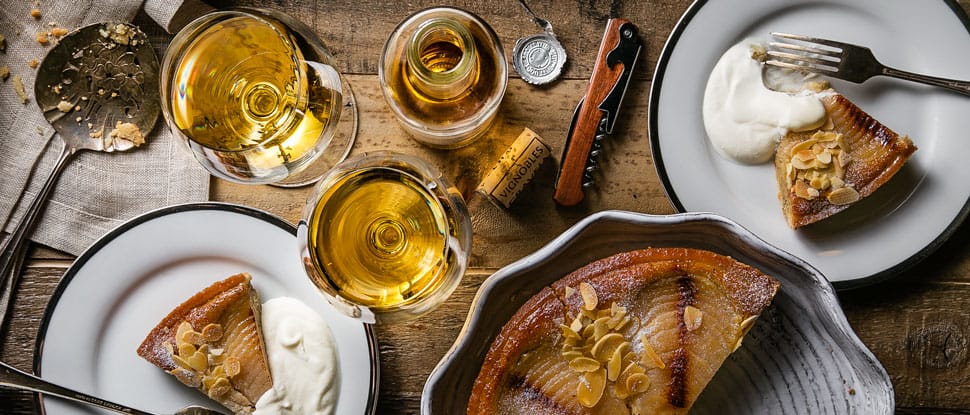 Jorge Ordoñez & Co. No. 2 Victoria
Winning multiple awards, this wine had to be included. It is made from 100 percent Muscat Alexandria. Notes of mango, peach, apple and lemon are throughout in flavor and aroma. The crisp acidity balances out the sweetness, making it a delicious dessert wine.
What better way to show mom you care this Mother's Day than with a homemade gift from the heart? A gift with a personal touch, a gift that has your love embedded into the materials, because you made it! With the big day just 48 hours away, Martha Stewart shares some last-minute DIY gift ideas mom will love.Martha Stewart shows how to make DIY gifts for Mother's Day
Splattered pom pom flowers
Sick of spending money on flowers? Try Martha's Splattered Pom Pom Flowers, and since they are made from tissue paper, you can enjoy them well past Mother's Day!
Materials: Tissue paper, pipe cleaners, floral tape, fringing scissors and regular scissors, craft paint, spray bottle
Steps:
1. Do a 1-inch accordion fold on three layers of white tissue paper (size 6×20″).
2. Wrap a pipe cleaner around center of folded paper to create a stem.
3, Cut each edge in a pointed or rounded shape (depending on what you want flower petals to look like).
4. Open the folds and carefully separate the three paper layers to create flower.
5. Spritz with water/paint mix and let dry for a few hours.
Heart shadow box
Make your own shadow box using a standard picture frame so mom has a keepsake — it can be used to display your child's artwork, or showcase a special poem or mom's favorite quote.
Materials: Craft paint, small paint brushes, picture frame, paper and scissors to make a heart shape, your child's artwork or a copy of mom's favorite poem or quotation
Steps:
1. Carefully remove glass pane from the frame.
2. Cut a simple heart template out of paper as a guide. Center the heart template on the glass pane and start tracing the outer edges of the heart with your Large Brush and Craft Paint.
3. Continue to fill in the first layer from the heart outline, out toward the edges of the glass pane. Let dry completely.
4. Apply a second coat of paint. If needed, apply another coat until you end up with an opaque "shadow" box.
5. Use this to frame your favorite artwork from your kids or poem!
Personalized decoupage trays
What mom doesn't like breakfast in bed? Why not surprise mom not only with homemade meal, but also a personalized serving tray she can keep for years to come. Just print out your favorite photos, cut out paper hearts or pretty pictures from magazines for decoration.
Materials: Tray, decoupage finish, paintbrush, cutout hearts, photos or magazine clippings
Steps:
1. Wipe tray clean with a damp cloth. Let dry.
2. Collect photos of flowers from magazines or print out clip art or personal photos. Arrange placement on tray.
3. Paint decoupage finish onto back of a printout. Paste onto tray. Repeat for each cutout. Let dry, one to two hours.
4. Paint entire tray with decoupage finish. Let dry one to two hours. Then add a topcoat for extra durability.
Smoothie bar
Don't want to do breakfast in bed? No problem, when mom wakes up, surprise her with a smoothie bar set on the kitchen counter. She can choose her own ingredients.
Materials: Blender, glasses, platter or bowls
Ingredients for your bar:
1 cup fresh or frozen pineapple, cut into 1-inch pieces
1 cup frozen blueberries
1 cup frozen strawberries
1 cup frozen raspberries
Fresh ginger, unpeeled
Bowl of low-fat plain yogurt
Pineapple juice
Plain Kifer (or your favorite kind of milk)
Honey
Handful of mint
Bowl of ice
Instructions: Blend favorite ingredients in blender then pour into a glass for tasting.
From Shisler's Cheese House to your house, wishing all the mothers out there a very happy and enjoyable Mother's Day and the same to all the dads pulling double duty and doing a tremendous job at it!