Thanksgiving at Shisler's Cheese House – We Have Everything You Need!
The Holiday season is finally upon us!
Whether you're having a quiet get together or filling the house with family and friends, we have the perfect accompaniments to all of the festivities. Check out our list below to make sure that you're not missing out on anything, from the best cheeses to the perfect wine pairing for your turkey.
The Thanksgiving Menu Collection
Want to pick up everything you need for a fabulous Thanksgiving in one box? Grab our Thanksgiving Menu Collection. This contains a Troyer's Trail Bologna Ring, Cheddar Cheese, Cranberry Delight Mix, Shisler's Private Label Apple Butter, Pumpkin Muffin Mix and Uncle Ozgood's Popcorn on the Cob. This will contain enough to feed 8 people. If you're having a larger party, or want to try more treats, pick up another of our gift boxes. We love our Red Wine and White Wine Collections for all of you cheese lovers, but our Amish Country Sampler Gift Box is also the perfect addition to a party.
Read on to find out which wines we recommend for your Thanksgiving dinner.
Really treat your loved ones
We know that you're going to want only the best this holiday season. That's why we've put together our Gourmet Foods section. Here you can find the best nuts, syrups, mustards, and snacks, that are sure to make your party a roaring success.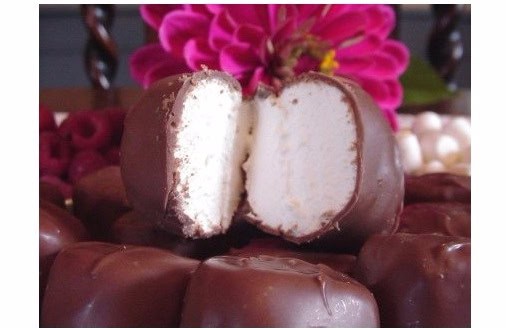 Sweet moments
If you haven't completely overindulged at dinner, one of the great pleasures of the holiday season is sharing a sweet treat and hunkering down to watch one of your favorite holiday movies. Head to our Chocolate section to find your favorites. We love Heggy's Milk Chocolate Coated Marshmallows, Yogurt Pretzels and our Amish country grown White Chocolate Popcorn, but there is plenty to choose from. Find whatever takes your fancy!
Skinny Alternatives
If you're concerned about your waistline this Thanksgiving, check out our Skinny Alternatives section. This is full of healthier cheeses, sugar-free chocolates, and calorie-free treats. You can still have all the fun of the season without the calories!
Which wines?
Don't forget to pick up some wine to go with the cheeses and the rest of your meal. If you're having turkey for your Thanksgiving dinner, we have a few favorites that will work well.
A Garnacha is a wonderful, cost-effective, choice with plenty of red fruit flavors. These will complement the turkey and gravy, almost as a cranberry sauce does.
Pinot Noir is also a great pick for poultry. It's a light red wine that still has a fantastic elegance for a party.
If you are a fan of white wines, a full-bodied Chardonnay would be a wonderful selection. The oaky sweetness alongside the cream lactic acid of this wine makes it a bottle that won't overpower your turkey but will make it sing.
We hope that our list will help you to make great choices for Thanksgiving this week.
All that's left to say is Happy Thanksgiving from all of us at Shisler's Cheese House!