The Wonderfully, Unique Cheeses Available At Shisler's Cheese House!
Our fantastic Cheese House originally opened in 1958. Since then, we have come a long way and perfected our cheese to a high standard. The 2 main goals of our Cheese House have always been to provide wonderful local cheeses and gourmet foods to everyone, along with exceptional and friendly customer service.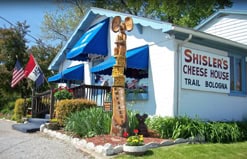 We are currently owned and operated by the third generation of Shislers. We have 2 locations, the original being in Orrville, OH and the second being in Copley, OH. Because of our dedication of cheese and gourmet foods, we ship all throughout the United States and to over 30 different countries!
We have a wide selection of cheese, to your staple cheeses such as American Cheese and Swiss, to our more specialized, unique blends which we would love for you to try!
Here are some of our specialty cheeses:
Hot Pepper Cheese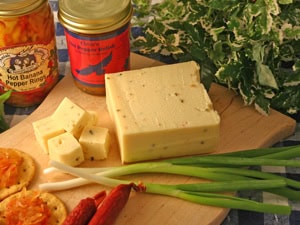 Want to spice up your cheese plates? We have just the right cheese for the job! Our Hot Pepper Cheese has just the right amount of heat to make a perfect balance of flavor with a little extra kick! You have to try it to believe it!
Green Onion Cheese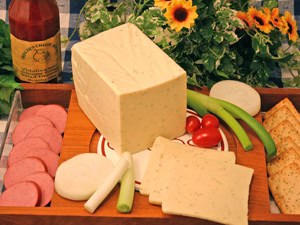 We love to support local businesses and that doesn't change when it comes to our cheese! Our Green Onion Cheese is made with all-natural 100% Ohio farm milk and real green onion. It contains no artificial growth hormones and is pasteurized processed cheese.
Bacon Cheese
Everyone loves bacon! Bacon and cheese make many appearances together in well-known dishes such as Chicken, Bacon Pasta Bakes, Salads, Casseroles and much more. It only made sense to make a Bacon Cheese! This cheese is mild orange cheddar which is infused with smoked bacon.
Beer Cheese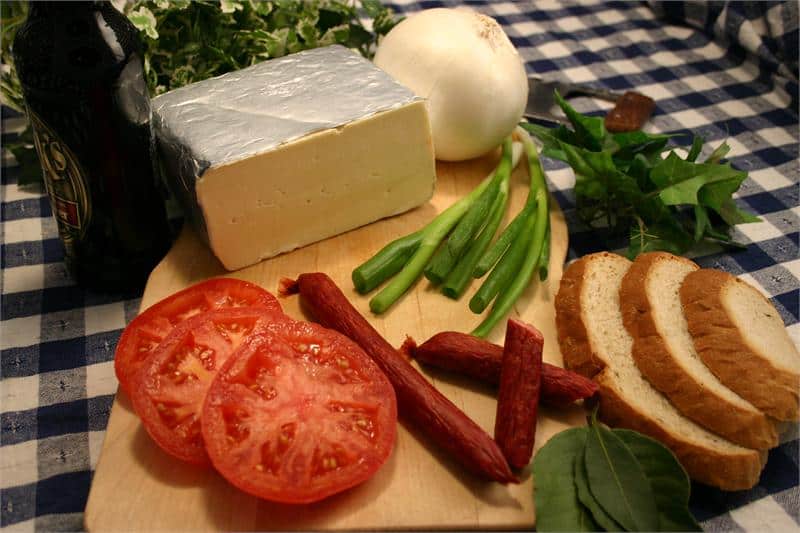 Beer Cheese is one of our Wisconsin Cheeses along with Brick, Muenster, Limburger and our American Cheeses. Our Beer Cheese is not to be mistaken for the popular Beer Cheese dips of Kentucky, it is a semi-soft combination of Limburger and Brick Cheese. The taste and smell are very strong and can be enjoyed with a nice cold glass of beer.
Chocolate Cheese
This cheese is one way to get the best of both worlds! Our Chocolate Cheese is made from a local recipe and all the ingredients are locally produced, combining fine chocolate fudge with premium cream cheese. This makes for a smooth, creamy balance of sweet chocolate and mild cheese!
These 5 kinds of cheeses are must try cheeses! Don't hesitate, trust our family of cheese experts at Shisler's Cheese House, and you won't regret it!
Order your quality, affordable, delicious cheeses today at-https://cheesehouse.com/cheese.aspx